Cause of house fire still under investigation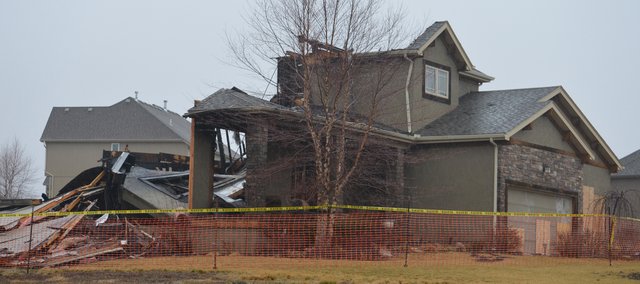 The Shawnee Fire Department is still investigating the cause of a Feb. 6 fire that did an estimated $600,000 to $650,000 in damage to a home at 24818 W. 78th St. in far western Shawnee.
Firefighters, who were alerted to the blaze around noon, were hampered by high winds that propelled the fire throughout the two-story home, Fire Marshall Corey Sands said.
"Contractors were inside the home at the time," Sands said, "and one suffered singed hair on the way out of the home."
In addition, two dogs inside the home made it out, but one was taken to a veterinarian for evaluation, Sands said.
The homeowners had insurance, he added, and their insurance carrier is taking of temporary housing for them.
Sands pointed to the burned home, a total loss, as a reminder that "fires can spread much more rapidly than people realize and what TV depicts."