New Wonderscope director to keep focus on fundraising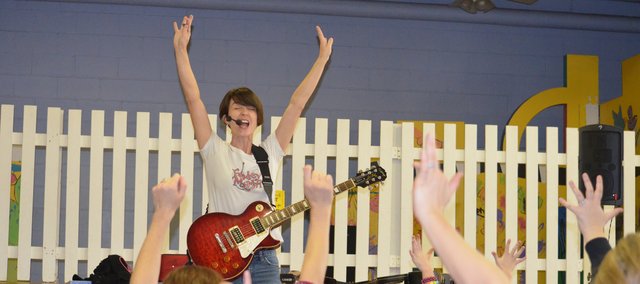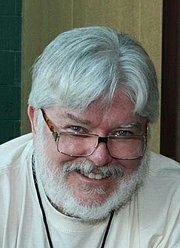 Keeping a nonprofit organization above water during challenging economic times is not child's play.
But fortunately, the Wonderscope Children's Museum's new executive director is an expert in nonprofit management and fundraising.
The new director, Fred Andrews of Prairie Village, took over this week at the museum, which is located in a 1950s school building at 5700 King St. He succeeds Lauranne Hess, who joined Wonderscope in 2008 and guided its merger with the Children's Museum of Kansas City.
"She just wanted to get back into teaching," Andrews said of Hess, who is now teaching gifted classes in Olathe and directing a neighborhood revitalization alliance in Kansas City, Mo. "Her leaving wasn't anything negative."
But certainly, everything wasn't coming up roses during Hess' tenure at Wonderscope.
Partly due to a broken boiler that closed the museum during one of its busiest months, 2011 attendance dropped to 54,000 before returning to the previous five-year average of 65,000 in 2012.
In addition, mounting repair and maintenance costs have prompted discussions of moving, perhaps out of Shawnee, where the museum was founded 24 years ago. And those discussions, among other things, have prompted some elected Shawnee officials to call for an end to $10,000 annual subsidies from the city.
According to Andrews, neither he nor the Wonderscope board have determined whether to expand and improve the facility in place or lease or build elsewhere. But either long-term option will require a lot of fundraising, which is Andrews' specialty.
Prior to joining Wonderscope, he was serving as a grant writer for the United Services Community Action Agency, which is dedicated to helping residents in Jackson, Clay and Platte counties in Missouri get out of poverty. And before that, he worked in grant-writing and fundraising roles for the Kansas City, Mo., school district, Community Housing of Wyandotte County Inc., Harvesters – The Community Food Network, Friends of Chamber Music and other organizations.
In perhaps his most well-known role, Andrews also served from 1996 through 2011 as founder and president of the Kansas City Filmmakers Jubilee, which puts on an annual film festival and, with lots of input from Andrews, produced a 2006 movie titled "Opening."
"It was set at an art opening down in the Crossroads District (in Kansas City, Mo.)," Andrews said of the Rob Nilsson-directed film. "A storm spawning tornadoes traps patrons in a museum during the course of the storm, and multiple story lines develop."
Despite his own artistic bent, Andrews doesn't envision any Wonderscope story lines wherein he impedes current creative efforts. Programming is being guided successfully by Katherine Patterson-Paronto, the chief operating officer, and that will continue to be the case, Andrews said.
"I may use some of my background to help inform programming at Wonderscope," he said. "But my primary mission is going to be fundraising and marketing."
By the time Andrews heard about the Wonderscope position, from a friend who saw it posted on npconnect.org, the museum's board was already interviewing candidates.
"But after looking at my application, they decided to interview me, and wam, bam, boom, here I am," he said.
Andrews doesn't have children of his own but said his wife had taken nieces and nephews to Wonderscope several times "and just raved about it."
"It's one of the most affordable and educational places to take kids and spend a couple hours or more," he said. "And education is definitely an area of interest for me. If we have a hope for the future, that's where it's at."