Church to host free concert by Nashville bluegrass band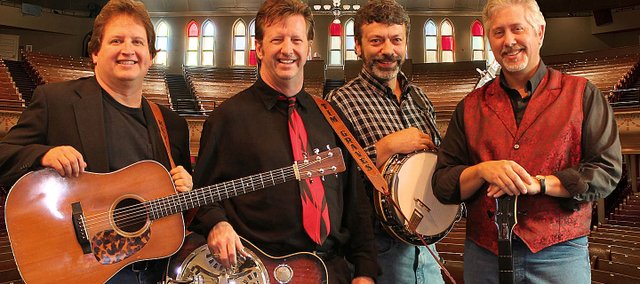 The Farm Hands, an award-winning Nashville, Tenn., bluegrass and gospel quartet, is coming to Shawnee.
The group will appear for a free concert at 7 p.m. Saturday, Jan. 19, at Monticello United Methodist Church, 23860 West 75th St
The quartet includes longtime Grand Ole Opry performers Daryl Mosley and Tim Graves. Mosley, a singer-songwriter who has written tunes featured on television shows including "American Idol," has peformed for the Grand Ole Opry as a bass player and vocalist. Graves, a Grammy-winning dobro player, has been with the Grand Ole Opry for 20 years.
Other Farm Hands are guitarist and tenor vocalist Kevin Williamson and banjo player Bennie Boling, both of whom are successful songwriters, as well.
The band performs more than 150 times a year at the Grand Ole Opry and other locations across the country.