Shawnee mother, Realtor finds time for faith, acting on film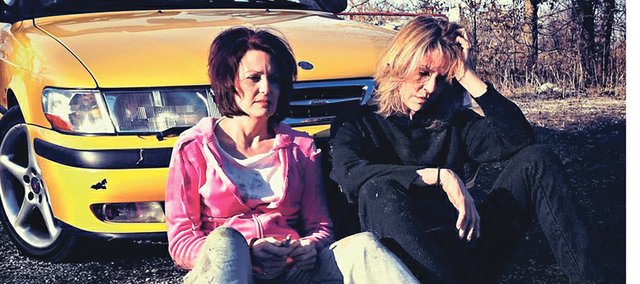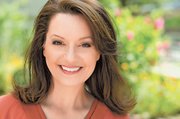 On any given day, Anita Cordell of Shawnee has a full plate.
She's a wife and a mother of three children, two of whom she home-schools. She also began selling real estate 12 years ago.
Add to that her passion for acting in front of the camera, and it's easy to begin wondering: Where does this woman find the time to fit it all in?
"I'm crazy," Cordell, 43, said with a laugh. "I wake up very early in the morning."
Cordell, the daughter of a pastor, said she began performing as a youth in church plays and musical programs.
"I don't remember the very first time that I actually considered myself a performer, because I've been a performer all my life," she said. "I just felt like there was always a performer in me."
Cordell continued her church performances into adulthood, becoming active in biblical productions staged by Sheffield Family Life Center in Kansas City, Mo., where she was a member. Seven years ago, however, she said she began to consider a change of venue.

"I just felt like I was supposed to do things outside of the four walls of the church," Cordell said. "Instead of acting on stage, I wanted to get experience acting in film and commercial work."
That led her to the Independent Filmmakers Coalition of Kansas City, or IFC, a springboard from which she got her start acting in local filmmakers' projects. She also took film acting classes, hired a talent agent and began going on auditions.
"When you live in a smaller town that does not have as many opportunities as a large city like (in) Louisiana or California," she said, "you have to make your opportunities for you to be on camera."
And that's what she did. Cordell said she's had roles in a number of independent films and local commercials and gotten the chance to travel all over the country. Two years ago, she also took on the filmmaker's role, producing a short film, which she also starred in, for the Bible-themed 168 Hour Film Project contest, which is based in Los Angeles. She created another film for the contest a year later, and is set to produce a feature film in the coming year.
For a woman who studied business administration and marketing at Kansas University, filmmaking is a far leap from where Cordell originally saw herself.

"I did not set my heart out to (make films). My passion is to be in front of the camera, so I love that," Cordell said. "However, with my business and marketing (background) and running the real estate and knowing some of the details that are needed, it makes it easy for me to walk into a producer role and build a film to help me continue to springboard my acting career."
Current projects include a film shoot in Florida, which Cordell just completed, and a stint serving as the representative in a series of upcoming Slim4Life Weight Loss commercials. Cordell is also teaching acting classes to youths through Christian Youth Theater.
"I don't have a plan to go to Hollywood," Cordell said. "My plan is to bring and do as much as I possibly can within this city. I would like to make Kansas City more of a spotlight."
That goes for the city of Shawnee, too, which Cordell credits for being "a good place to raise a family."
"I feel my neighborhood's really safe," she said. "I love my neighbors; everything's awesome. I don't have any plans this moment of leaving Shawnee."
Cordell is still an active church member, who begins each day with a devotion and Bible study.
"My acting code might be different than another actor's acting code, because my faith and my belief system may not necessarily allow me to work on some projects," Cordell said. "But that's a choice that I've made and I feel like for me and my family, that's the best choice for us."