14-year-old fatally shoots father in western Shawnee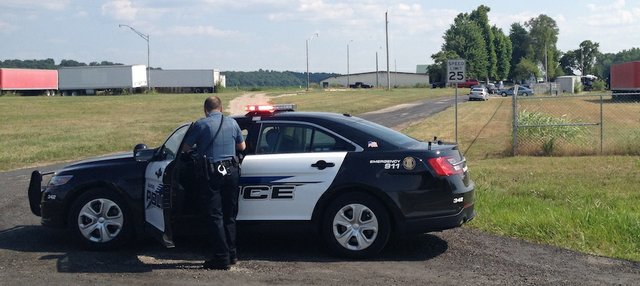 Shawnee — A 14-year-old boy fatally shot his father today during a custody exchange in western Shawnee, according to Shawnee police.
About 2:50 p.m., police responded to a call of a shooting at the Lindsay Auction Service in the 4700 block of Frisbie Road, said Maj. Bill Hisle, police spokesman. In a car on the property, officers found a man dead from a gunshot wound, Hisle said, and arrested a 14-year-old male.
Witnesses told police the boy was there as part of a regular custody exchange between his father and mother, Hisle said. During the exchange, the boy walked over to his father's car, produced a gun, and shot him, Hisle said.
"It's unclear why they choose to meet at this location or whether they're connected in any way to the business," he added.
The identities of the victim and the shooter were being withheld as the investigation continued Tuesday night.