Johnson County Library honored for innovation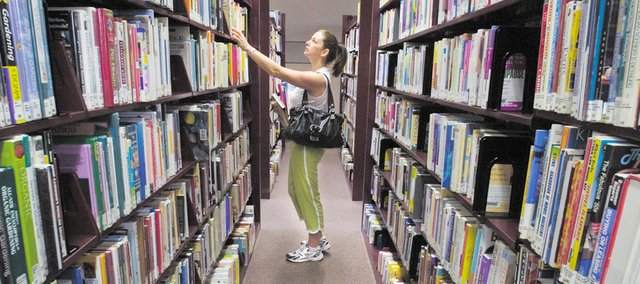 A thoughtful response to a national tragedy has shined a spotlight on the Johnson County Library system.
Earlier this year, library staff curated print, Internet and TV news reports to create the Sandy Hook Community Conversation, which brought together more than 100 people to honor the young victims of the December 2012 mass shooting at a Connecticut elementary school. The exhibit was housed at the Central Resource Library in Overland Park.
Last month, the national Urban Library Council recognized Johnson libraries with its top innovation award for work on the exhibit, which it called "a truly powerful example of the library's ability to help communities deal with crisis." The award was presented June 28 at the American Library Association conference in Chicago.
To learn more about the library's programs, visit jocolibrary.org or call 913-826-4600.