Shooting victims were twin sisters who made suicide pact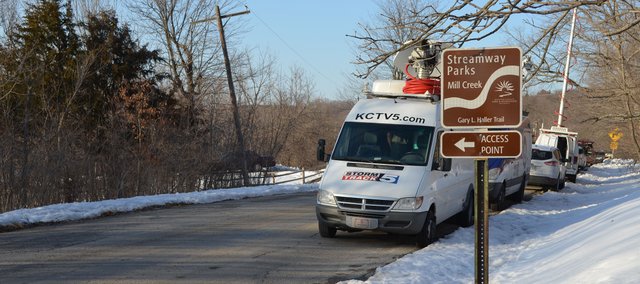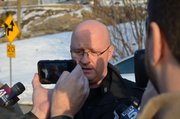 The two women found dead Wednesday afternoon along a section of the Mill Creek Streamway Park trail between Shawnee Mission Parkway and Johnson Drive were twin sisters who made a suicide pact.
Police earlier suspected the shooting deaths were the result of a murder-suicide. But sources with the Johnson County Sheriff's Office said Thursday afternoon that that was not the case. A formal press release was expected pending positive fingerprint identification, Deputy Rick Howell of the sheriff's office said.
"It is not a murder-suicide," he said.
Investigators found a suicide note in the women's home, Howell said. They lived in Roeland Park.
Initial reports Wednesday afternoon that the women had been found shot in the head created concern in the community that a killer might be on the loose.
But an email sent to a Shawnee department head from the local police department shortly thereafter indicated that a murder-suicide was suspected.
Later, Deputy Howell said a gun had been recovered with the bodies and that authorities were not looking for a shooter. The sheriff's office was assisting the Johnson County Park Police in the investigation.
The bodies were discovered by a man traveling on the trail shortly after 3 p.m. Wednesday near an access point to the in the 5900 block of Barker Road. They were found about 150 yards north of the trailhead at the access point.
About two years ago, a pair of twin males attempted to kill themselves in Shawnee. But a Shawnee police officer, Nick Shurmantine, who was on patrol, noticed a car with a house running from the exhaust into the vehicle. He acted quickly and saved the 31-year-old men.