Shawnee attracts two companies, more than 60 jobs from Lenexa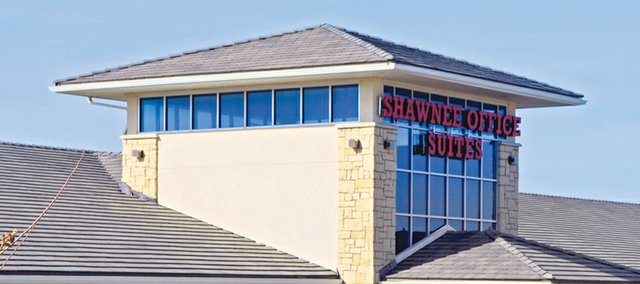 Call it a 10 percent touché.
Shawnee, which will be losing more than 600 jobs when Perceptive Software moves to Lenexa, will gain more than 60 from two Lenexa firms moving here.
On March 14, officials announced that the two Lenexa firms, plus an Overland Park company, will move soon to the Shawnee Office Suites building at 6840 Silverheel St.
The Lenexa companies, scheduled to bring more than 60 jobs to the city on May 1, are owned by Clarence M. Kelley Enterprises Ltd. They are Clarence M. Kelley and Associates Inc., a security provider and consulting firm, and Sur Tec Inc., an intelligence systems provider for local, state and federal governments.
In addition, Source Inc. is planning to move to the Shawnee Office Suites from Overland Park.
The roughly 20,000-square-foot Shawnee Office Suites building is being purchased from First National Bank of Kansas by Game Bird Development LLC, which was formed by Todd Dupriest, CEO of Sur Tec and Clarence M. Kelley and Associates.
The building is located in the Shawnee Crossings development, immediately west of Perceptive Software's headquarters, which will be moving to Lenexa City Center when new facilities are completed for its relocation in about a year.
Mayor Jeff Meyers said, "We couldn't be happier to welcome these three new companies to Shawnee and are excited about the positive impact they'll make in the Shawnee Crossings development by owning and investing in a long-vacant building and providing significant daytime employment to the restaurants and businesses in that area."
Though Perceptive Software won't long be a neighbor, Dupriest added, the close proximity of his firms' new Shawnee location to "one of the most successful software development companies in the metro" will help attract top talent.
"We expect that (Perceptive Software has) certainly found a great workforce in Shawnee," Dupriest said. "That kind of talent will help us continue our growth and to better support our Department of Defense, federal, state and local government clients throughout the United States."
Dupriest thanked the Kansas Department of Commerce and Shawnee Economic Development Council for assisting in the site selection and acquisition.
"We're very fortunate to have found such a great location in fast-growing Shawnee," he said.
Kansas Commerce Secretary Pat George said he was glad the three new businesses had chosen the Shawnee site for their new homes, allowing jobs to be retained and created in Kansas.
Incentives offered by Commerce Department helped attract the jobs to Shawnee, but a spokesman for the agency said details would not be announced until related documents are signed.
Andrew Nave, executive director of the Shawnee EDC, said the city may be asked for a Shawnee Entrepreneurial and Economic Development loan. SEED loans are forgivable for recipients that meet payroll, local hiring and other targets.
More like this story