Beauty on a back street
Tour to feature gardener's bigtime transformation of small lot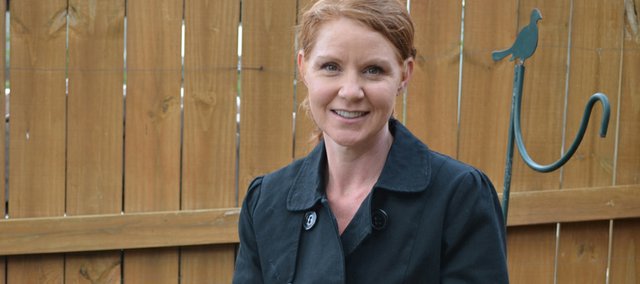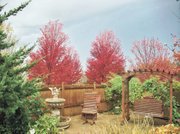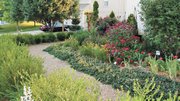 To say Brendalyn Blake is interested in gardening is sort of like saying Pavarotti liked to sing. Both are ridiculous understatements.
To cultivate a better understanding of Blake, whose home was selected for the Garden Club of Shawnee's June 1 Sampler Tour, the best place to start may be the corner lot her gardening interest — make that obsession — has transformed.
In looking at the lush, mature garden that surrounds her home at 5166 Roundtree St., it's hard to believe that Blake moved there just six years ago. At that time, the home sat on a typical subdivision lot adorned with the typical landscaping — a few small trees and shrubs — that comes standard with new homes. But that wouldn't do for Blake, who wanted to belt out a landscaping aria from the get-go.
Thus, she immediately added large trees, including two-story river birches now taller than her rooftop, and dense plantings.
"When I first moved in, I planted 5,000 bulbs along all the pathways," said Blake, who cleaned out an entire bin of bulbs at Home Depot to hit a quick and colorful crescendo.
Every spring, the bulbs create a new crop of tulips, daffodils, gladiolas, hyancinths and other perennials. But annually, Blake digs up and moves many of the flowers because of a personality quirk that might be better described as a curse for a gardener: "I like straight lines," she explained.
In addition to hauling in plants and trees, including the 10-foot evergreen Blake was once seen giving a ride home in the passenger seat of her convertible, she has brought in tons of top soil and mulch to complete her yard's transformation.
"My ex-husband was always a very good gift giver," she said, "and a conversation between us defined my priorities in a comical way. I sincerely asked one day if I could be given dirt instead of diamonds. After the shock of the request settled in, I from then on received dump-truck loads of dirt for each special occasion and my jewelry collection grew at a much slower rate."
Blake's gardening obsession, which at one time resulted in subscriptions to 45 home and garden magazines, began at her previous residence on acreage near Ogg Road and Midland Drive in Shawnee.
"My previous home had a five-acre garden, so this garden is an example of how to 'live large' on a typical subdivision lot," she said. "My (current) garden was constructed through my mind's eye, without a detailed landscape plan. It took much gesturing and the outlining of paths with garden hoses to achieve the look I desired."
One factor that guided development of Blake's current landscape was her occupation as owner of the home-based Child's Play Preschool and Daycare.
For the 3- to 5-year-old children she cares for, there are two child-oriented areas for climbing and sitting. In addition, eight pathways allow the children to collect bugs and explore the flora, which have been labeled with professionally lettered metal signs.
The pathways are made from four types of hardscaping, including 45 feet of brick, 84 feet of stepping stones, 148 feet of pea gravel and 114 feet of stamped concrete. They allow children and other visitors to get intimate views of the entire garden, which is dominated by old-fashioned native plants such as boxwood, viburnum, Rose of Sharon, daisies, day lilies, peonies, bee balm, salvia, sage, clematis, hostas and, of course, a few rosebushes.
Seven three-foot-tall garden pots are typically planted with tropical departures from the native plant theme. And to ensure they receive abundant moisture, Blake last week called on a crew to expand her finely tuned sprinkler system. A fountain is connected to the 15-zone system, which is controlled by the flick of a kitchen sink. In addition, a variety of lighting adds to nighttime enjoyment of the outdoor spectacle, which, of course, changes with the season.
In addition to the changing flora, the seasons bring new varieties of fauna to the garden, which is a favorite haunt for dragonflies, moths, butterflies and birds.
About the only thing that remains constant in Blake's garden from spring through summer is Blake herself; she's always working in it.
"I enjoy everything big," she said of her gardening passion. "If you're going to do it, do it big, do it fun."
Her father, David Blake, apparently takes the same view of gardening. A resident of Dubuque, Iowa, he tends a massive hosta bed at the world's largest volunteer-run arboretum there. It includes more than 11,000 varieties of hostas.
Everyone at the local Earl May Garden Center knows her father, Blake said, because he makes frequent trips to see her and her garden. During his visits, Blake's father often accompanies her on plant-shopping trips, which he calls "trips to the candy store."
But gardening, especially on such a grand scale, isn't for everyone, Blake warns.
"It's my relaxation time and I love it," she said. "That's the only reason why people should garden — because they love it — because it's expensive and hard work."
More like this story