Valuations, markets look promising in Shawnee, county appraiser says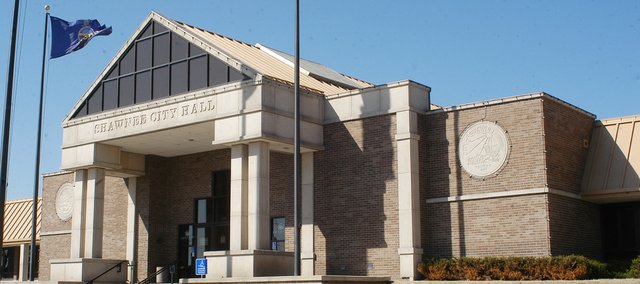 The economic climate is improving in Shawnee, according to Johnson County Appraiser Paul Welcome.
The county official offered various charts comparing valuations, unemployment and real estate rates in Shawnee to previous years and, in some cases, to other Johnson County cities. Welcome spoke to the Shawnee City Council at Monday's regular meeting at Shawnee City Hall.
"Residentially I think we're coming out of the low point of '09," Welcome said. "We're turning the corner and going on up."
For instance, residential building permits went from 161 in 2007 to a low of 52 in 2009. In 2012, there were 140 building permits issued. That was a 146 percent increase from 2011, when 57 were issued.
The 2013 unemployment rate for Shawnee is 4 percent as of March. It's declined each year since its high of 5.8 percent in 2009.
In other figures, Welcome said residential made up 76 percent — or more than $492.5 million — of assessed values. Commercial properties were 23 percent (about $151.4 million). Vacant lots accounted for about $6.2 million.
The average sale price for a house in Shawnee increased by 3.06 percent, $222,348 in 2012 to $229,143 in 2013. That marked the highest percent increase of larger Johnson County cities. Leawood by far had the biggest drop between the two years: $462,282 in 2012 to $434,289 in 2013.
Regarding residential housing that is not selling well currently, Welcome said condominiums sales aren't strong.
"Condos are taking it on the chin pretty hard throughout county," Welcome said. "It is a difficult product to sell within our county. Townhomes are better."
Welcome noted that generally after a recession improvements in various markets follow this pattern: apartments, then industrial before office space markets and then retail. He said that pattern can be found in Johnson County.