New Shawnee bakery building customer base with rotating desserts, Salvadoran specialties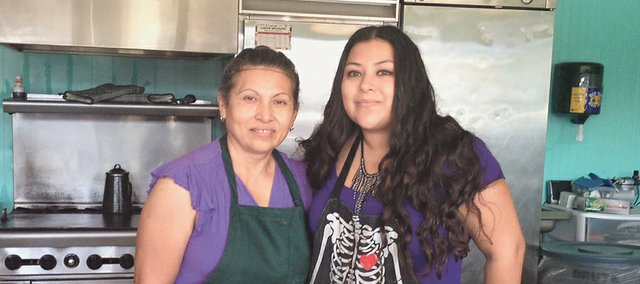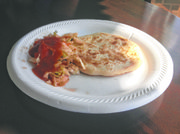 Rare Desserts
Rare Desserts, 10914 Shawnee Mission Parkway, is open from 6 a.m. to 6 p.m. Tuesday, Thursday, Friday and Saturday; 6 a.m. to noon Wednesday and Sunday; and is closed Monday. For more information, call 913-617-5520.
Claudia Morales and her mother, Vilma, have always had a close relationship.
And that's a good thing, since the two now spend hours together nearly every day in the kitchen of their new Shawnee bakery, Rare Desserts.
Open for a little more than a month, the business specializes in everything from custom cakes for any occasion and other bakery items to homemade breads from Vilma's native El Salvador.
There's a reason the word "rare" is in the name, Claudia says.
"Rare Desserts is because we switch out. Every day it's something different," Claudia said of the ever-rotating variety of baked goods in the store's glass display cases. She says she and her mother decide each morning what they're going to prepare and offer that day.
"So there really isn't a menu," she said. "You come in today, it might be gone tomorrow."
But there are some daily standbys, including sausage, potato and cheese-stuffed kolache pastries and papusas, both of which have been big hits with customers, Claudia said.
Vilma is responsible for making the papusas, a flavorful concoction of thick, handmade tortillas stuffed with cheese and shredded pork. She serves up the Salvadoran national dish with spicy, homemade salsa and curtido, a cabbage salad similar to coleslaw.
Both Claudia and her mother are first-time business owners, but creating in the kitchen has been a longtime passion for both of them. Vilma has long been making the Salvadoran breads and papusas sold in the bakery, and Claudia has been baking since she was 13. She also worked for a number of years in the bakery departments of Price Chopper and Sun Fresh.
"I like the baking if it's not a cake, like if it's a tart or something. I like the different flavors. But I love the decorating part," she said. "I love three-dimensional cakes. I love specialty cakes and things like that."
It seemed like the right time to try their hand at business ownership, Claudia said. Her mother is retired and three of Claudia's four children are now in elementary school.
"It was like, well, let's give it a shot," she said. "If it works out, great. If it doesn't, well, at least we tried."
Claudia lives in Kansas City, Kan., but used to live in Shawnee and is a 2003 graduate of Shawnee Mission Horizons High School. That's why they settled on a Shawnee location, she said.
"I like Shawnee. It has a small-town kind of feel," Claudia said.
With just a single oven and stove and only Claudia and Vilma as staff members, it's early to rise for both of them.
"We bake every day. I don't get tired of the smell. I get tired of eating it all, because I get full," Claudia said with a laugh, describing the duo's method for verifying that all items are at their tastiest. "We sample and make sure that everything's good every day, so you don't get hungry."
Last week, the display cases featured Halloween-inspired treats like bleeding brownies and a cake decorated to look like a brain. "I like the weird," Claudia says.
Other offerings included peperecha, a crunchy Salvadoran bread made with cane sugar nectar. Off to the side of the store, a refrigerator with a darkened glass door held some of Claudia's more adult-themed cakes.
Business has been building steadily, she said.
"We didn't have that much money in our budget to advertise, and it's nice that people have stopped by to come and look and buy and try," she said. "And people are starting to get to know us in the neighborhood, and I like that. That's nice."