Shawnee church seeks to bail out struggling businesses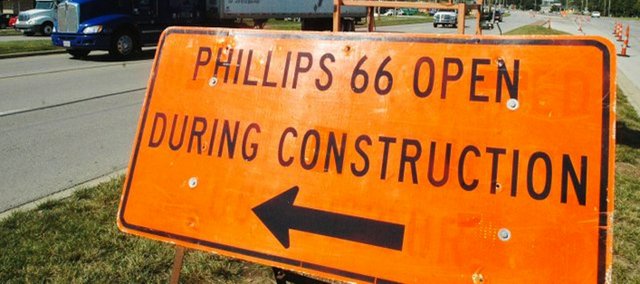 Shawnee — A Shawnee church is gearing up to give a longtime local business a much-needed helping hand.
This Sunday, David Jones, the pastor of Cross Points Church at 6824 Lackman Road, will issue a challenge to his 600 congregants: Buy a tank of gas from Mukhtar Raja.
Raja, who owns the Phillips 66 gas station on Midland Drive just east of Pflumm Road and south of Shawnee Mission Parkway, was featured in a recent issue of The Dispatch. An ongoing road construction project that limits access to his business has pushed him to the edge of bankruptcy.
"I'm going to challenge the church and say, 'Hey, let's go help this guy who's having difficulties, not because of what he's done, but because of something out of his control," Jones said.
The idea originated with church elder Steve Van Buskirk, who's lived in Shawnee since 1951 and attended Cross Points for more than 30 years.

"I personally am very committed to the city," Van Buskirk said. "I read that story and thought, 'We should do something.' We're just doing what we can to bless Shawnee because that's where we live and that's who we care about."
Van Buskirk said the Phillips 66 gas initiative will be the first step in a newly conceived program the church is calling Connect, Commit, Create, that will identify businesses in need throughout the city and direct the congregation's resources there.
"Through our congregation, we'll be looking for businesses that are struggling," he said. "We all live in Shawnee, we're all buying stuff, so why not give it to the ones who need it?"
Jones and Van Buskirk hope other faith groups throughout the city­ — "whether Catholic or Baptist, Sikh temple or Buddhist" — will follow their lead in giving back to local businesses, one person at a time.
"It's just a way of saying we care about you," Van Buskirk explained. "We want you to succeed, and we want to see the city succeed."
More like this story