Kendall: Higher taxes coming soon to Shawnee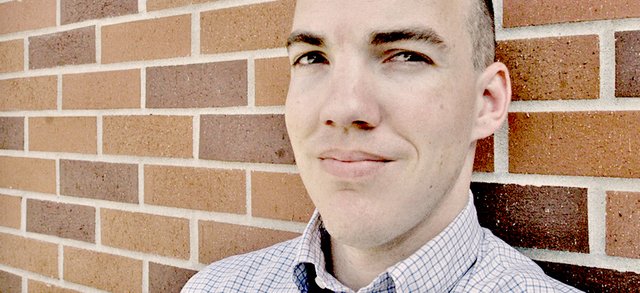 Get ready, Shawnee, your taxes are going up.
That's my opinion, not a fact — yet. But it's the only conclusion that can be drawn after city staff outlined the next 10 years of needs and expenditures at a Sept. 17 City Council committee meeting.
The picture, "I warn you ahead of time," said City Manager Carol Gonzales, "is a little bit scary."
To fully fund all necessary improvements and replacements, Gonzales told committee members, will cost $8 million per year more than the city currently can afford. For 10 years in a row. That's a shortfall of more than $80 million through 2023.
The per-year total includes $3.3 million for roads, $2.1 million for stormwater improvements, $1.1 million for facility maintenance — the list goes on and on. And those projections, Gonzales acknowledged, don't account for any growth in 10 years' time. It's surely a safe bet that, by 2023, Shawnee's going to cost even more to run.
"No one expects we will fund these at 100 percent," Gonzales said, but committee members seemed to agree more was needed in every area.
"There's a train wreck coming," warned committee Chairman Jim Neighbor.
And it's no secret who's going to be asked to keep the train on track.
Committee members Dan Pflumm, Neal Sawyer and Jeff Vaught all expressed support for a sales-tax increase to help pay for road projects. They pointed to the success of and support for the existing eighth-cent Parks and Pipes tax, which raises $1.2 million annually.
But how large a sales tax would be needed to make up the roads funding gap? The discussion pushed as high as 1 cent, which works out to $9.6 million per year.
Though Pflumm, Sawyer and Vaught seemed confident voters would support that level of an increase, the reality is it would only be a drop in the bucket. City staff also reported on a wish-list of projects not included in the shortfall that would dramatically add to the city's total need.
For example, providing curbs and gutters to 67.5 miles of ditch-section residential streets — a move Pflumm, Sawyer and Vaught all say is necessary based on calls, emails and letters from their constituents — would cost the city an additional $87.8 million, more than doubling the projected 10-year gap.
Street-improvement upgrades on major roads, meanwhile, were ticketed at an additional $184 million. Then there's the need for more city facilities: a community center ($26 million), the Civic Centre expansion ($3 million), a new fire station ($5.5 million).
The math gets out of control fast.
The bottom line is no sales-tax increase will be enough to pay for what Shawnee needs, even at a bare-bones level. So brace yourselves for a combo sales-tax and property tax jump in 2015. That's where we're headed.
But you do have some control over the process. All the projects listed above won't get funded, and you can tell your council members where you'd most like them to spend your money.
Would you rather have fewer potholes or more parks? New gutters or a community center?
A council member, a city manager and a citizen walk into a bar. What do they order?
The city of Shawnee is on your tab. Eventually, you're going to get stuck with the bill.