Natural Grocers gears up to hire for new Shawnee store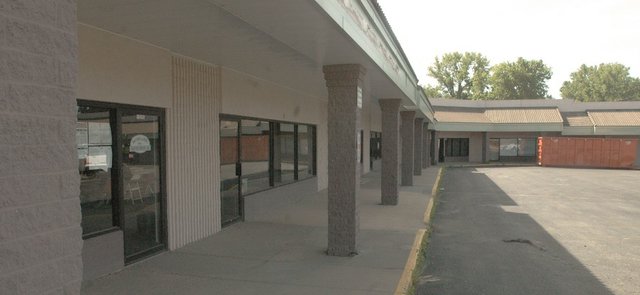 Shawnee — A shopping center overhaul that won $7 million worth of development incentives from the Shawnee City Council in May is taking shape, and its flagship grocery store is getting ready to hire.
Nancy Flynn, spokeswoman for Natural Grocers, said the Colorado-based health-food chain will begin filling jobs for its new store at the 101,000-square-foot Shawnee Parkway Plaza before the holidays.
"Every new store opens with around 20 to 25 employees," Flynn said. "We will begin filling those openings in November."
The 15,000-square-foot grocer will specialize in supplements, certified-organic produce, gluten-free products and whole foods ­­— some of them from local growers, Flynn noted. It's expected to open in March, with the franchise's regular funky hours: 8:56 a.m. to 8:04 p.m. Monday through Saturday; 9:56 a.m. to 7:06 p.m. Sunday.
Natural Grocers will join Savers Thrift Store, which opened last July, as anchors of the rejuvenated site on the southeast corner of Pflumm Road and Shawnee Mission Parkway. Savers and H&R Block are the only holdovers from the previous development. Christie Development Associates of Overland Park is overseeing the $16.5 million project.
"We're shooting for March 2014, definitely, for the anchors," said Matt Pennington, Christie's director of development. "We'll have National Grocers, Savers and Nuts and Bolts (True Value Hardware). We'll also have Pepperjax Grill and a national fast-food restaurant."
Pennington said the shopping center is looking to add to its lineup two more restaurants, "one sit-down and one fast-casual," which should be announced by the end of October.

One of those may be Johnny's Tavern, which is moving from its nearby location at 3410 W. 62nd Terrace to a larger spot at Shawnee Parkway Plaza, co-owner Sean Haydock confirmed Friday. The new 7,200-square-foot Johnny's expects to open by April or May, Haydock said, with "a double-decker patio and as many TVs as we can get in there."
As a condition of winning the incentives from the City Council in May, the developers agreed that 90 percent of their initial tenants will be businesses new to the city or opening an additional Shawnee location.
The Natural Grocers job openings, Flynn said, will be posted soon at naturalgrocers.com.