Shawnee Mission Parkway-Woodland Drive intersection project moves forward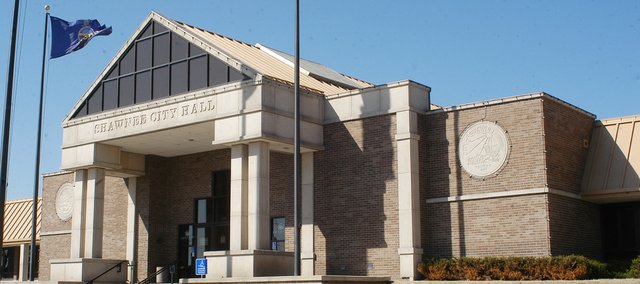 Shawnee — A problem intersection in western Shawnee moved one step closer to getting some help Monday night.
At its regular meeting, the Shawnee City Council unanimously approved an agreement with George Butler Associates Inc. for the design of the Shawnee Mission Parkway and Woodland Drive improvement project. The city will pay the engineering firm $95,226 for design services related to the project, which will include:
• Adding a second southbound left-turn lane.
• Creating a northbound right-turn lane.
• Installing a permanent median at Midland Drive.
• Improving pedestrian access.
The total project cost is estimated at $700,000, a majority of it funded with federal Congestion Mitigation Air Quality funds. The city's $140,000 portion will be paid for through the Special Highway Fund, which sets aside money for such projects.
The signal at the intersection was first installed in 2001. Construction is expected to begin by next June.
FedEx parking lot expansion
Council members Monday also approved an excise tax abatement for FedEx to expand parking at its 8000 Cole Parkway property.
FedEx requested that the city waive $74,540 in excise taxes for the project, which will create 237 paved parking spaces on an eight-acre plot by next July. A March council decision established a conditional two-year suspension of excise taxes to stimulate development.
Councilwoman Michelle Distler cast the lone no vote.
"I don't see how a parking lot is economic development," she said after the meeting.