Mayoral candidates have long histories of leadership in Shawnee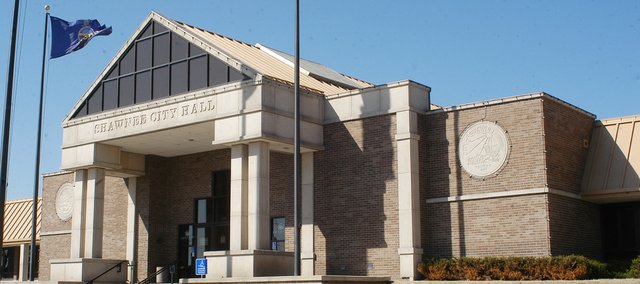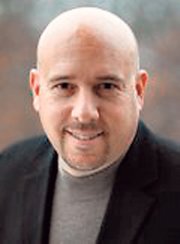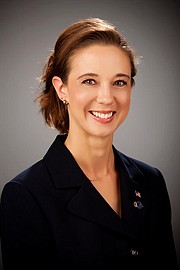 Shawnee — Shawnee City Council members Jeff Vaught and Michelle Distler announced last week that they are running for mayor in the city's 2015 spring general election.
While their campaigns for mayor are just underway, both have long histories in Shawnee.
Both candidates are serving terms as City Council members lasting through 2017. Distler was elected as the Ward IV representative in 2006 and again in 2010 while Vaught was elected to the City Council in 2010 to represent Ward III.
Vaught is running on the platform of "proven leadership." Vaught says he has used his business and real estate expertise as president of The Vaught Group, a commercial real estate brokerage in downtown Shawnee, to benefit Shawnee's economic growth.
"I've demonstrated my leadership abilities, and I enjoy serving this community," Vaught said. "I think we've accomplished a lot in recent years, and I feel like I've been a big part of those accomplishments."
Vaught cited the Westlink Business Center in western Shawnee as an example of that leadership. Vaught spearheaded the effort to suspend the city's 21.5-cent excise tax to attract new developers, which was unanimously approved by the city council. The Westlink Business Center is set on 80-acres and includes up to 1.1 million square feet of industrial space.
"That project would never have happened without that," Vaught said.
He said the other tax incentives approved by the council in recent years has lead to further development and improvement, specifically with 10 Quivira Plaza. The shopping center recently sold for more than $24 million, up from about $7 million before the improvements were made using other city approved tax credits.
"It was unpopular at the time but I was a big part of pushing that forward," Vaught said.
Vaught is married to Jen Vaught and together they have two young children, Quinn, 4, and Annika, 2. Jeff also has an 18-year-old son, Nico.
Distler's impact in the community is equally felt as she has dedicated more than eight years to the city as a council member and is a lifelong Shawnee resident. She is actively involved in Special Olympics, is a Founding Member of Shawnee's Community Emergency Response Team (CERT), is a Senior Member of the Civil Air Patrol of Kansas City Composite Squadron #034, Adopt-A-Highway and Locks of Love. She is the Publications Director for Grace Christian Fellowship Church in Shawnee.
One of her biggest platforms in running for Mayor of Shawnee is fostering community engagement in city government.
"Our city needs to be guided by its citizens and business leaders, the people who live here and invest in our success," she said. "I would like to see more citizen input to help inform important decisions, such as how the city should approach economic development."
Distler said that open government and communication with local businesses is also key to community engagement. As mayor, she said she would want to examine how Shawnee regulations and policies help or hinder business growth.
"It is necessary to partner with them in assessing our processes because they have intimate knowledge of any barriers," Distler said.
In addition to fostering those relationships, Distler said she would like to see an easily accessible and searchable online resource for interested businesses.
Distler is married to Rick Umberger and they have a daughter named Jeydan.
Candidates in the 2015 spring general election were allowed to officially file beginning on Dec. 1. Current Mayor Jeff Meyers is coming to the end of his third term as mayor and has said that he does not intend to pursue a fourth term.