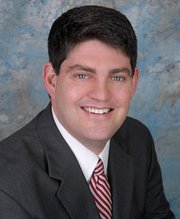 Shawnee — Former City Council member John Segale has filed as the third candidate in the 2015 spring general election, meaning there will be a primary election on March 3.
Segale served on the Shawnee City Council and as a Johnson County commissioner from 1997 to 2005. He ran for mayor in 2012 but was eliminated in the primary race.
This election, he is running on the platform that recent decision by the city and its governing body have "raised our taxes and reduced the value of our community."
In a release announcing his candidacy for mayor, Segale argues that recent special sales taxes, such as those used at 10 Quivira Plaza and Shawnee Parkway Plaza, and tax incentives for developers have hurt the community.
"This crony capitalism shifted the tax burden onto residents' backs," Segale argues. "Instead of handing out taxpayer cash, we need an economic development program that addresses the root causes of past failures and is smart, creative and based on the fundamental value of our community."
Segale's position is in direct opposition to mayoral candidate Jeff Vaught, who has championed his efforts in bringing in new businesses and developments through incentives like the suspension of the excise tax.
Vaught has also argued that sales tax incentives, which raise sales tax at specified shopping center as a way for the developers to pay off the cost of development, have increased the value of Shawnee. 10 Quivira Plaza sold this year for more than $24 million, Vaught has said, because of those incentives.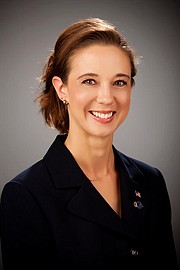 Michelle Distler, who currently represents Ward IV on the city council, is running on the platform of increasing community communication between government and the citizens. As mayor, she said she would want to examine how Shawnee regulations and policies help or hinder business growth.
Segale is in staunch opposition to decision made by Distler and Vaught in their time on the council. Both Distler and Vaught voted in favor of the suspension of the excise tax, a .21-cent land tax for certain residential and commercial developments. Segale argues that Shawnee is one of the fastest growing cities in Johnson County, and other cities like Lenexa and Olathe have maintained their excise tax.
"This giveaway hasn't stimulated development and is a slap in the face to Shawnee voters who just approved a new $3.75 million sales tax for overdue road maintenance projects," Segale said.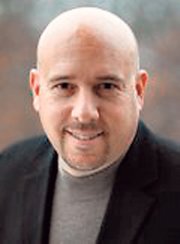 Vaught, Distler and other city authorities would disagree with Segale. Andrew Nave, the executive director of the Shawnee Economic Development Council, said at a recent council meeting that the abatement program has been a key to attracting new development over the past two years. He cited the more than 300 new multi-family units in Shawnee since 2013 and the business developments at the Westlink Business Center and FedEx Ground in western Shawnee as examples of development that might not have otherwise chosen Shawnee.
Segale said those developments may have come to Shawnee, with or without the suspension of the tax. Segale was on the City Council that began the city's excise tax in 1998.
"There's no way of verifying that, it's basically their opinion," Segale said.
Segale, 48, is a father of three who has lived in Shawnee since 1971. He is a graduate of the Shawnee Mission school district and a 24-year associate of Cerner. For more information on his campaign, visit his website JohnSegale.org