Face to Face: Shawnee Chamber President and
CEO

Linda Leeper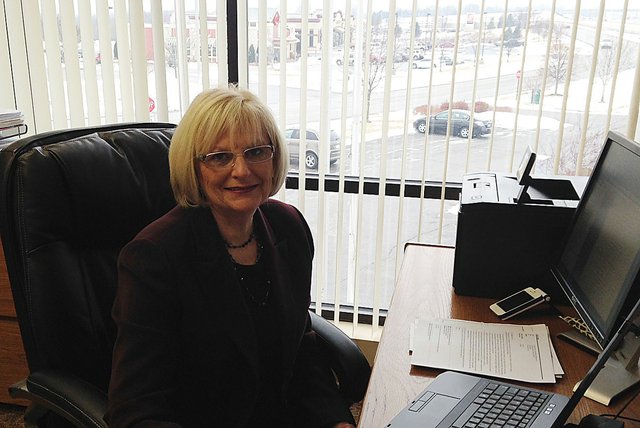 Name: Linda Leeper
Born: Raised in Arrington, which at that time had a population of 50.
Husband; Bob; they have been married for 45 years.
Occupation: She is president and CEO of the Shawnee Chamber of Commerce where she just completed her 13th year.
Dream job as a child: Fashion and design
Hobnobbing with celebrities: During her career, Leeper has met notable figures including Frank Sinatra, Johnny Carson and President George W. Bush.
Digging deeper:
Leeper attended grade school in Arrington and high school in Effingham. Few know that in grade school Leeper played center for the boys' basketball team.
"I was the tallest person in school," she said. "I didn't score a lot of points, but I got a lot of rebounds."
After graduating from high school, Leeper attended Kansas State University, where she received a degree in fashion merchandising and retail.
Prior to the chamber, Leeper worked for the Lee Jean Co. as a girls jean designer and marketer. She later worked for Macy's and other retailers.
After a successful corporate career, Leeper decided to open a gourmet coffee shop in a plaza on the corner of 75th Street and Quivira Road.
"It was called the Everyday Gourmet," she said, adding she operated the business for seven years.
"Ultimately my landlord leased a Starbucks right in front of my coffee shop, so I knew it was time for a new opportunity," she said.
While she owned her coffee shop, she got involved with the chamber, serving on the board and eventually as chairwoman before becoming president and CEO.
"I never thought I'd be where I'm at today," she said. "It's been a wonderful opportunity."
In her spare time, Leeper enjoys attending Kansas State football and basketball games.
"I have season tickets to both," she said. "I've been to 14 of the 17 bowl games."
Leeper said she's an avid fan.
"I've been with them through the good and started when they weren't so great."