Beal: Holiday travels along the East Coast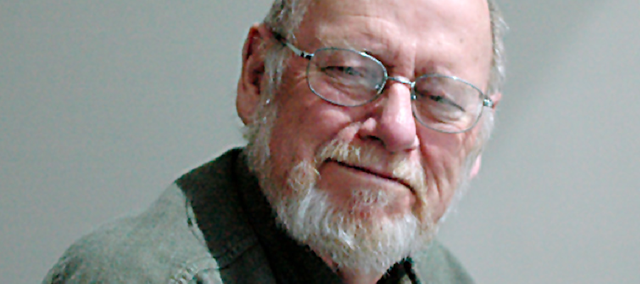 We got back from a holiday visit to the East Coast just in time to hunker down for winter at home. Who ever said life was fair?
We flew back to Virginia (Washington, D.C., actually) almost a week before Christmas. After we left, it got cold here, but we were comfortable in our shirtsleeves in the Virginia suburbs where our daughter lives, although it got colder by the time Christmas arrived.
The day after Christmas we took the train to Boston to visit our son, where it was not so balmy, but at least into the 40s on one or two days.
By the time we got home on Jan. 2, however, we were greeted, if that is the term, with temperatures in the teens. Then, after just a couple of days at home, it got even colder. The thermometer in the car registered -9 when I got in it a few days later.
A couple of miscellaneous notes from our travels:
Our trip pointed up the need for, and Kansas City's lack of, efficient, comprehensive public transportation.
We saved our daughter the frustration of a rush-hour drive from Dumfries, Va., to Washington's Reagan National Airport by spending $10 apiece on a subway pass and $7.80 apiece for fares on the VRE, the commuter rail network that links the Virginia suburbs to the nation's capital.
By contrast, the one-way fare for our shuttle trip from our home to the airport cost us $69 apiece. What's more, we used those shuttle passes two more times and still had a few dollars left on them, which we'll send back to our daughter so she can use them when the need arises. We had a similar experience in Boston, where we used the subway, known locally as the "T," to get around.
For our trip from Washington to Boston, we rode the Acela Express, Amtrak's version of high-speed rail. This conveyance whisked us the 454 miles from Washington to Boston in just over 6 ½ hours. Don't get me wrong, this has none of the romance of bygone days with white-coated waiters and dinner in the diner and all that, but at least it was comfortable, clean and efficient.
The Acela Express, introduced in 2000, now carries 75 percent of the air/rail commuter passengers between New York and Washington at speeds up to 150 mph.The train achieves such high speeds with a special mechanism that allows the engine and coaches to tilt into the curves at high speed.
Amtrak hopes to reduce the Boston-New York time to three hours by 2040 by upgrading trainsets, making further track and bridge improvements and reducing congestion with other trains along the Northeast Corridor, the rail network between Washington and Boston that, unlike the tracks used by other Amtrak services, is owned by the national rail corporation.