Beal: Have time, will travel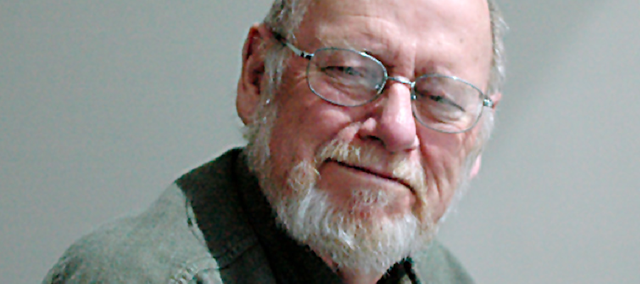 I love to travel. To my mind, there's nothing to beat the thrill of viewing a new country.
We Americans are, of course, very much a mobile nation. It's a recurrent theme in our history – the westward movement that gave expression to the phrase, "Manifest Destiny," the creation of the transcontinental railroad, then in the 20th century the construction of the Interstate Highway system.
With our almost universal possession of personal automobiles, we're definitely a people on the move. I sometimes wonder if we don't sometimes confuse movement with progress, but I guess that's another story.
Since we've retired my wife and I have done our bit. Between us, we've been in every one of the 50 states with the sole exception of North Dakota – an oversight we'll correct one of these days – and Canada and Mexico.
We've also had the opportunity to do some overseas traveling as well – to Italy, North Africa and Great Britain. We'll round out those experiences with a planned trip to France this fall. After that, who knows?
As it happens, though, most of our traveling these days is along routes that have become somewhat familiar: from our home in Shawnee to visit our daughter and family in Wichita, or, somewhat less frequently, to visit our other daughter and her family in Virginia or out son and his wife in Boston, or out to western Kansas or Colorado to visit members of my family.
Still, even with those familiar destinations, there's nothing that says one has to take the same route every time. For example, when we go back east there are several options. We can swing north through the Amish country in Ohio (great food!), or go south through the beautiful, rolling hills of the thoroughbred horse country in Kentucky. Even on the relatively short jaunt to Wichita, one can leave the Interstate to take a state highway through part of the Flint Hills.
I get a kick out of watching the travel shows on public television. I admit I don't have much interest in visiting some of the destinations over which the hosts wax so lyrically; nevertheless they strike a responsive chord with the wanderlust in my heart.
I've often thought that I might have made a good travel writer, if I'd had the opportunity. One thing I have noticed might have made it interesting. I've noticed that these TV hosts, when they get a local guide to show them around one or another European city, that guide almost invariably turns out to be an attractive young woman. You think the law of averages would mean some of these local experts would turn out to be old fat men, but I guess that's not the case.