Shawnee Police release photo of suspect in May 2 Temp Stop robbery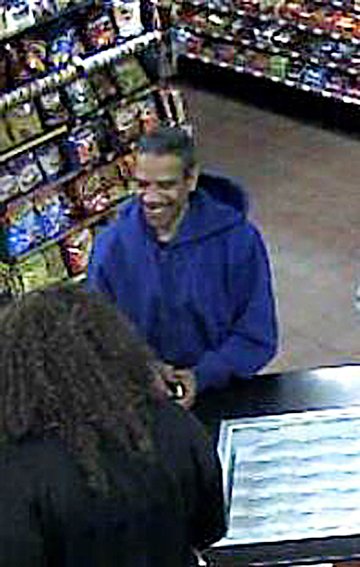 Shawnee Police are asking for the public's help in locating a suspect in the May 2 robbery of the Temp Stop convenience store, 13515 W. 63rd St.
On Monday, authorities released photos of the suspect captured on the store's surveillance camera.
The suspect is described as 40-50 years old, about 5-feet tall with short gray hair and a mustache. He was last seen wearing a dark blue hooded sweatshirt with white drawstrings and black pants.
The clerk told officers that an older, light-skinned black male reached over the counter and grabbed cash when the register was open, no weapon was displayed.
Shawnee Police Department spokesperson Major Bill Hisle told Operation 100 News, "the suspect acted as if he was going to make a purchase. When the clerk opened the drawer, the subject reached into the cash register and pulled out what money he could."
The man left the area in a silver sedan, which was last seen westbound on Shawnee Mission Parkway from Pflumm Road.
No one was injured in the robbery.
Anyone with information is asked to call Shawnee Police at 913-631-2155 or the TIPS Hotline at 816-474-TIPS (8477).
Operation 100 News contributed to this report.
More like this story