Mill Valley softball team sweeps Bishop Ward
Kansas City, Kan. — Mill Valley remained undefeated this season with a doubleheader sweep over Bishop Ward on Wednesday afternoon at City Park, taking 19-1 and 15-0 victories, respectively, over the homestanding Lady Cyclones.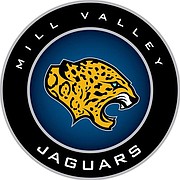 The Lady Jaguars (4-0) dealed out 19 hits in the first contest, scoring three, five and 11 runs over three consecutive innings for the first run-rule win. Mill Valley collected 14 more hits in the second game of the evening, again taking down Bishop Ward in three frames.
"They really look solid on defense, and they've been playing really well, hitting and fielding," Mill Valley coach Sarah Haub said. "Their throws were awesome."
Senior twins Lacie and Lexie Myers led the charge for the Lady Jaguars in the first contest, each finishing the game 4-for-4 with four runs batted in. Peyton Moeder, Sydney Parker, Kaitlyn Parker, Kaitlyn Jackman and Claire Anderson each knocked in runs for Mill Valley.
Kaitlyn Parker went all three innings in the circle, allowing four hits and one earned run. She struck out one and did not issue a walk against the 11 batters she faced.
Moeder led the way in Game 2, finishing 2-for-4 with a double and four runs batted in. Lexie Myers recorded three RBI, and Sydney Parker added two more. Lacie Myers, Anderson, Shelby Bonn and Grace Abram each tallied an RBI as well.
Mill Valley recorded 10 extra-base hits across both games, including five triples and five doubles. The Lady Jaguars have outscored their opponents 56-3 so far this season. They opened the 2015 campaign with 10-0 and 12-2 victories over Bonner Springs last week.
"We've done well offensively," Lacie Myers said. "We've also had pretty strong defense — we've haven't made many errors, which is pretty impressive because usually the first couple of games you're a little shaky on the defensive side. We've been pretty strong behind our pitchers, so that's been good."
Mill Valley is aiming for its fourth straight appearance in the Class 5A state tournament, which is set to be played in Wichita at the end of May. Asked what it would take for the streak to continue, Haub simply answered, "focus and execution."
With eight returning players from last year's squad, experience won't be an issue. The Lady Jaguars finished the 2014 season with an 18-4 record, falling to Maize South 6-1 in the first round of the state tournament.
"I think it helps with leadership because we've had so much experience," Lacie Myers said. "It helps [the younger players] to trust us more because we've been there, and we know what we're doing. We want to go there again, and they can trust we'll do whatever we can to win."
---
Jon Poorman is the sports editor at The Dispatch. Follow him on Twitter at @JonPoorman for all of the latest community sports news.