Eric Jenkins wins Ward
II

, Jim Neighbor reelected in Ward I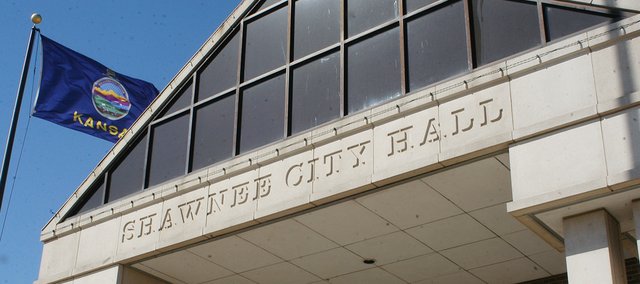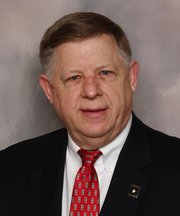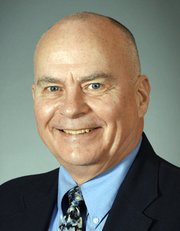 The citizens of Shawnee voted to reelect Jim Neighbor in Ward I in Tuesday's election while choosing and Eric Jenkins in Ward II over long-time council member Neal Sawyer.
Jenkins challenged Sawyer, who has served on the board for 13 years, and won with 56 percent of the vote. Jenkins tallied 791 votes to Sawyer's 601, according to the county's unofficial final results.
"I'm just thankful for those who supported me," Jenkins said. "I did a lot of walking and something that kept coming up was that people wanted change."
Jenkins commended Sawyer for his time on the council. The two have known each other for years as both have served on the city's planning commission.
"He served this city well for a long time," Jenkins said.
Sawyer said he is proud of the city's accomplishment under his tenure on the council, specifically citing last year's approval of the Parks, Pipes and Pavement sales tax.
"I enjoyed serving Ward 2, and the City of Shawnee as a whole," Sawyer said. "I'm proud of the work done by the Citizens in support of Parks, Pipes, and Pavement, and I'm looking forward to seeing all of the improvements that will be made to our neighborhoods. Thank you for giving me the opportunity to serve you for the past 13 years."
In the Ward I race, voters decided to stick with a familiar face and reelect current council president Neighbor. Neighbor won with 1,049 votes over his challenger and first-time candidate Ben Terrill, who tallied 739 votes.
"I want to thank the people of Ward I for listening to my message and supporting me," Neighbor said. "Now we must continue to move forward and keep the city's momentum up."
Terrill, who moved to Shawnee from Lenexa last year, said he enjoyed the campaign and said he will miss walking door to door to talk with residents. His campaign focused responsible economic development while making the Shawnee city government open and friendly to the residents of the city. He highlighted the fact that he was a new resident of Shawnee in a debate prior to Tuesday's election, saying that he is one of many choosing to make Shawnee home.
"I will seek ways to stay involved in the city, I want to make sure I contribute," Terrill said. "I wish (Neighbor) the best as he also continues to seek to improve the city."
In Wards III and IV, Stephanie Meyer and Mickey Sandifer ran unopposed and will serve another four years as representatives for their wards.