Mill Valley baseball holds on to beat
BV

North
The Mill Valley baseball team captured a 4-1 non-league victory over Blue Valley North on Monday evening at the 3 and 2 Baseball Club Complex.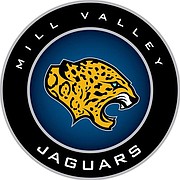 Tyler Grauer pitched a complete game for the Jaguars, allowing just five hits and one earned run. He struck out six batters and walked two.
Luke Krull led the way at the plate, finishing 2-for-4 with a pair of runs batted in. Zach Hanna had three hits and drove in a run, and Tyler and Brady Garrison each had a two-hit game.
---
Jon Poorman is the sports editor at The Dispatch. Follow him on Twitter at @JonPoorman for all of the latest community sports news.
More like this story