Mill Valley set to host junior girls soccer clinic
The Mill Valley girls soccer team is preparing to host its fourth annual Junior Jaguar Soccer Clinic, which is set for 6 to 7:30 p.m. on Wednesday, April 29, at the Mill Valley High School soccer stadium.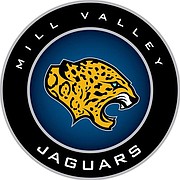 The clinic, led by the Lady Jaguar players, is free to all girls in kindergarten through fifth grade, although donations to the program are accepted. Sign-ups can be completed HERE.
T-shirts will be given away on a first come, first served basis. Mill Valley High School is located at 5900 Monticello Road, Shawnee, KS 66226. The soccer fields are in back of the school.
---
Jon Poorman is the sports editor at The Dispatch. Follow him on Twitter at @JonPoorman for all of the latest community sports news.
More like this story