Mill Valley softball splits doubleheader with Piper
The Mill Valley softball team split a Kaw Valley League doubleheader against Piper on Tuesday evening, losing 2-1 and winning 13-3.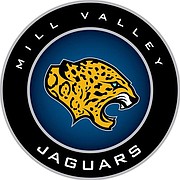 Kaitlin Parker led the way for the Lady Jaguars in the first contest, allowing eight hits and just two earned runs in a complete-game performance.
Rienna Schriner led Mill Valley at the plate, finishing 2-for-3 with a triple. Lexie Myers accounted for the Lady Jaguars' only run with an RBI double in the sixth inning.
Schriner continued to shine in the nightcap, finishing 4-for-4 with another triple and a pair of runs batted in. Lexie Myers went 3-for-3 with two doubles and two RBI, and Kaitlin Parker finished 2-for-3 with a pair of RBI.
Payton Moeder and Sydney Parker each had multi-hit games, and Parker, Kristen Kelly, Lacie Myers and Shelby Bonn each knocked in a run.
Bonn went four innings on the mound, allowing eight hits and three runs, one earned. Kaitlin Parker finished out the game with a scoreless fifth inning.
The Lady Jaguars will be back in action Thursday as they take on Shawnee Mission Northwest at 3:30 p.m. and Lawrence at 5:30 p.m. at the Shawnee Mission Softball Complex.
---
Jon Poorman is the sports editor at The Dispatch. Follow him on Twitter at @JonPoorman for all of the latest community sports news.