Mill Valley basketball teams win season openers
Shawnee — The Mill Valley boys basketball team used its relentless fast-break offense and a barrage of 3-pointers to blow past Kaw Valley League rival Bishop Ward 81-32 on Friday evening in the season opener for both schools.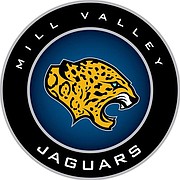 The Jaguars (1-0) knocked down 10 shots from behind the arc and scored at least 20 points in each of the first three quarters.
Senior Clayton Holmberg led the way with a game-high 20 points, and seniors Jaison Widmer and Kasey Conklin chipped in with 18 and 17 points, respectively. Sophomore Cooper Kaifes added nine.
"I think we really tried to excute," Mill Valley coach Michael Bennett said. "I thought they really tried to get out and do the things we were asking them to do, especially in the half-court offense against a zone defense. I like how we got out and ran a little bit, and defensively we looked OK, so I was pleased."
The Jaguars came out hot, building a 14-0 lead in the first quarter. Mill Valley's defense kept Bishop Ward off the scoreboard until the 2:17 mark when Noah Alexander's layup gave the Cyclones their first points of the night. With three seconds left in the period, Conklin drilled a 3-pointer to give the Jaguars a 21-2 lead.
Holmberg was the star of the show in the second quarter, scoring eight points as Mill Valley continued its dominance. The Jaguars ended the half on a 13-2 run and walked into the locker room with a 41-10 advantage.
Mill Valley exploded for 26 points in the third quarter, including nine from Conklin and eight from Widmer. The Jaguars tallied another 14 points in the fourth with a running clock to finish off the victory.
"We have kids that have played varsity before, they're acclimated, and they know what to expect when they come in," Bennett said. "It's just a different speed. These guys already know that speed, and they're ready to go right out of the gate. I think you could tell that tonight. I think our guys didn't flinch — they just played the way they have been."
Lady Jaguars dominate
It was much of the same in the girls varsity game between Mill Valley and Bishop Ward as the Lady Jaguars (1-0) earned a 64-14 triumph to open the season.
Mill Valley was led by senior Catie Kaifes, who matched the entire Lady Cyclones team with 14 points. Junior Ashlyn Hendrix finished with 11 points, and sophomore Evan Zars added eight.
The Lady Jaguars jumped out to a commanding 19-2 lead by the end of the first quarter, thanks in large part to eight points from Kaifes. Mill Valley kept its momentum going in the second quarter and built a 35-9 halftime advantage.
The Lady Jaguars' defense continued to stifle Bishop Ward in the third and fourth quarters as they held the Lady Cyclones to just five second-half points.
"We're playing a lot of people who have not logged hardly any varsity minutes," Mill Valley coach John McFall said. "It takes a while, but obviously tonight was a good start. I think we passed the ball pretty well. We did a nice job of what I call 'exploring,' where we kicked the ball ahead, somebody ran hard, we made a pass or two and ended up with a good shot. Sometimes we shot the ball too quickly, but those things come with time and experience."
Both the girls and boys teams will be back in action on Tuesday as Mill Valley plays host to Gardner-Edgerton. The girls game will begin at 6 p.m. with the boys to follow.
---
Jon Poorman is the sports editor at The Dispatch. Follow him on Twitter at @JonPoorman for all of the latest community sports news.
More like this story