Several businesses closing in Ten Quivira Plaza shopping center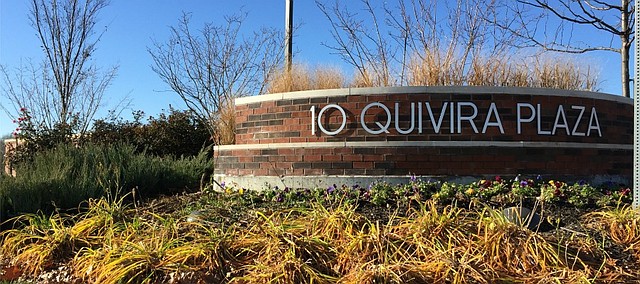 Three businesses in Ten Quivira Plaza have closed or will be closing by the end of the year.
The 180,000-square-foot shopping center on the northwest corner of Shawnee Mission Parkway and Quivira Road was nearing full occupancy before Rocket Clothing Exchange, Thai Homeplace and Stamper's Ink decided to close their doors.
Rocket Clothing Exchange, a resale clothing store, and the restaurant Thai Homeplace have already closed down their businesses. Stamper's Ink, a craft stamping businesses, will be closing at the end of December.
Rocket Clothing Exchange opened in 2012 and Thai Homeplace opened last year.
Tanya Kostynuk, the owner of Stamper's Ink, said there were a variety of reasons why she is closing her Shawnee retail business, none of which are Shawnee customers. She said that the craft industry is struggling in the current market and that paying rent on the 3,000-square-foot store was becoming too expensive. Kostynuk opened Stamper's Ink in Shawnee 11 years ago and has been located in Ten Quivira Plaza for six years.
"It has been absolutely fantastic being a Shawnee business," Kostynuk said. "The customers have been great, the city has been great and the Chamber of Commerce has been great."
In closing her retail location, Kostynuk said she is shifting her business model toward manufacturing. She will continue to operate the business out of a manufacturing location in Edwardsville and people can still find their rubber craft stamps at www.stampersink.net. She will be selling Riley and Company Stamps as well as Thomas Kincaid Stamps through her online sales business.
Shawnee's Economic Development Council Executive Director Andrew Nave said that the while the closing of the three businesses is bad news, it is also part of a process that many shopping centers are going through.
"It's not uncommon for redeveloped shopping centers to go through this," Nave said. "The owners are looking for the right mix of spaces."
Kostynuk's large retail space, at 3,000 square feet, was a little too big for her needs and Nave said a lot of business owners, as well as the shopping center's landlords, are looking for more usable spaces for small businesses. Nave said he is confident that business will fill in the 10 Quivira Plaza vacancies in the near future.
"We know that Ten Quivira Plaza has had a great impact on businesses and residents in the community and we are continue to get strong, active interest from businesses interested in the space."
The 30-year-old center was purchased in 2006 by a partnership formed by Tri-Land Properties Inc. of Westmont, Ill., before being sold late last year to ACF Property Management of Denver, Colo., for $24.8 million.
The shopping center is anchored by a 65,000-square-foot Price Chopper and a 21,000-square-foot Westlake Ace Hardware and underwent redevelopment several years ago after the Shawnee City Council created a community improvement district for the center. The district allowed a half-cent sales tax to be collected from customers at 10 Quivira Plaza to pay for more than $4 million in improvements.
More like this story