Shawnee — The four candidates for Shawnee mayor debated key issues in front of a crowd of about 100 Thursday evening in preparation for the March 3 primary.
All of the candidates agreed that roads and road maintenance will be a top priority, and each presented ways that they would ensure the new Parks, Pipes and Pavement tax would efficiently address the many miles of roads in the Shawnee that need repair. They also debated tax incentives and how they would use incentives like Tax Increment Financing districts to attract new retail and businesses to Shawnee.
Michelle Distler, Dan Pflumm, John Segale and Jeff Vaught are all campaigning to advance to the spring general election in April. Shawnee is the only city in Johnson County holding a mayoral primary election.
Here is a look at their views on several key issues that they say they will address as mayor of Shawnee.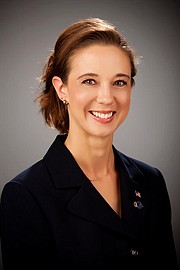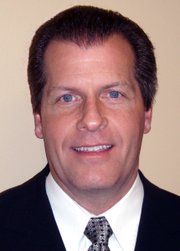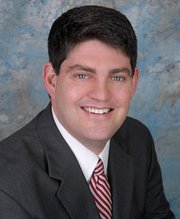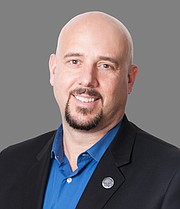 Roads
With the recent approval by Shawnee voters of a three-eighth-cent sales tax in the city designated street maintenance and improvements, the city will have an additional annual funds to put toward road improvements in addition to curbs and gutters through the city's new Street Improvement Program.
Each of the candidates agreed that, as mayor, they would need to ensure that those funds would address the most needy roads across all areas of Shawnee first. Distler said the city is already on the right track with its grading system for roads and by creating a committee to determine the most efficient way to resurface, curb and gutter roads across Shawnee over the ten-year life of the tax.
Pflumm said the city also has to look harder at the money the city has designated to roads, in addition to the new sales tax revenue.
"We still need to focus on the dollars we are already spending," Pflumm said. "We need to do more with the dollars you (the tax payers) give us."
Vaught pointed out Thursday that his fellow council member Pflumm voted no to present the pavement sales tax question to voters last Fall. Pflumm responded, saying that he voted no on presenting the question to voters about a three-eighth-cent tax because a previous survey of citizens showed 75 percent of them would not favor a sales tax of that amount, but rather preferred a one-eighth-cent or two-eighth-cent sales tax.
Vaught also suggested a new community committee that would allow the community to have a voice in deciding which roads to address first.
Segale presented his ideas aggressively throughout the debate Thursday and said that if the other three candidates were elected, "Nothing is going to happen." He said the city didn't need the additional sales tax to address the roads problem in the city and that the city has been "negligent in its duties." He said he would organize the necessary funds then tackle the problem with large projects in "one or two big chunks," over a period of about 15 years.
Tax incentives and development
The candidates varied the most on the responses to a question about tax incentives and how the Excise Tax Abatement program, TIFs and other incentives would play a role in them attracting new development and businesses to Shawnee.
Vaught called tax incentives a "necessary evil" and said that Shawnee needs to offer incentives as it is located between two highly incentivized developments in Village West to the north and City Center to the south. He said Shawnee lost an important business in Perceptive Software mostly because Lenexa offered an attractive incentive for the company to move a few miles across the city border.
"If we're going to build anything in Shawnee of scale, we need to offer incentives," Vaught said.
Distler said she, as a council member for the last eight years, has looked at each incentive the city has offered and has been able to justify some while denying others.
"Some incentives make sense, some don't," Distler said.
Segale, who served as a council member from 1997 to 2005, is against tax incentives for any new development and said that the city has been "giving millions to favored special interests."
"I believe tax incentives should be used to redevelop areas of Shawnee that have fallen on hard times, not on brand new development," Segale said.
Segale said he is even against the city's $2 million budgeted for economic development activity in 2015 and said he would redirect that fund to the Shawnee Mission and De Soto public schools to help alleviate any state funding cuts to education.
Segale's opponents voiced their support of the economic development fund and the efforts the city has used to attract new businesses.
Vaught responded to Segale's claims that the city has been giving money to "special interests" by explaining that TIFs and other programs like the Excise Tax Abatement only allow developers to use future funds that the city would usually collect to help pay for the development, such as was used at The Legends at Village West.
"We're not giving money to developers, we're developing value here in Shawnee," Vaught said.
Distler said she would push to see more redevelopment of vacant, already established shopping centers such as Westbrook Village but said there are significant challenges in some cases when working with private owners. She said the city did everything it could last year to see a Menard's put in Westbrook Village, but negotiations between the owner and the developers broke down.
"Nobody likes to see empty store fronts," Distler said.
She said that Shawnee needs to continue to consider options, including incentives, to broaden the sales tax base in Shawnee, and her opponent Pflumm agreed.
Pflumm, who has served on the council since 2002, said that he would use his experience in sales to bring those new businesses to Shawnee.
"I think we need to do a better job of selling our city," Pflumm said.
The candidates
In each candidate's closing statement, they presented each of their campaign platforms.
Segale described himself as a "clean break" from the current leadership in the city. He called the current leadership "cronyism" and said his opponents are all believe in the same thing, which drew some reaction from the audience.
"Shawnee needs new ideas to move forward," Segale said.
Vaught described himself as a proven leader and said the city has made great strides under its current leadership and efforts need to be continued in public safety, parks and recreation and economic growth to take Shawnee into the future.
"We have a great thing going and we need to maintain that," Vaught said.
Pflumm emphasized his ability to sell the city and continue to attract businesses not only to new developments, but to the older sections of town including the downtown area.
Distler said she would focus on development and redevelopment of businesses in Shawnee and said the city needs to do a better job of making government something the community wants to participate in. She said she would work to make city government more engaging with citizens to solicit more input from all areas of the city.
"It's not about thinking alike, it's about thinking together," Distler said.