Challenger files for Ward 1 council seat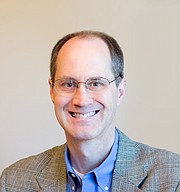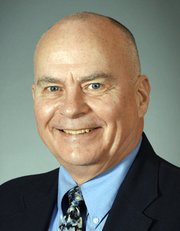 Shawnee — A long-time Johnson County resident and new Shawnee resident has filed for the Ward I City Council seat just before the filing deadline.
Ben Terrill, who has lived in Johnson County for over 45 years, moved to Shawnee in March 2014 with his wife, Sally, and he says being new to the city is a benefit.
"My wife and I chose to live in Shawnee for a host of reasons, including the fact that it's a tight-knit community with a proud history," he said in a press release announcing his filing. "It is also a growing community with new development and new homes, and I believe I can speak to a balance between maintaining our great traditions while being mindful of things we can do to attract new business and people to our great city."
Terrill is challenging incumbent City Council member Jim Neighbor, who has been on the board for five years. The filing deadline for candidates in the 2015 Spring election was Tuesday. The general election is April 7th.
Neighbor has spent the last two years as the Council president and says he he overseen some notable accomplishments in his time on the board. Neighbor was a part of the decisions to extend the impact fee until 2043 and decisions that lead the increase in Shawnee's commercial tax base to 24 percent. Neighbor says there is more to be done to increase economic growth in Shawnee and said all of it has to be done while "preserving our current high quality services, and continuing to enhance Shawnee as a desirable place to work, play and live."
Neighbor and his wife, Cindy, have lived in Shawnee for more than 40 years.
Neighbor's challenger is retired with work experience as a casualty claims adjuster for Farmers Insurance, as a human resource manager for several large companies, and as a business development project manager for Hallmark Cards. Terrill said his range of experience and community involvement have given him insight into local government and inspired him to run for City Council. He said he has concerns about the city's overall management and its responsibility to the taxpayers.
"The people of Shawnee expect a city government committed first of all to core services and to doing those well, and we must keep up that proud tradition," he said. "Losing that focus leads to excessive spending and then excessive taxes. I will fight to ensure that our priorities are appropriate."
Terrill has a lifelong interest in politics and is a precinct committeeman for the Johnson County Republican Party. Prior to living in Shawnee, he lived in Lenexa, Overland Park and Prairie Village. He is a 2011 graduate of the Lenexa Citizens' Police Academy. In the late-1980s he served on the Lenexa Public Safety Council. He has also served on a Shawnee Mission school site council and a band booster club. He has coached baseball, softball, basketball and soccer teams. He is a graduate of Southern Methodist University in Dallas, with a distinction in political science for his senior thesis.