Face to Face: Riley Rambo, guest City Councilman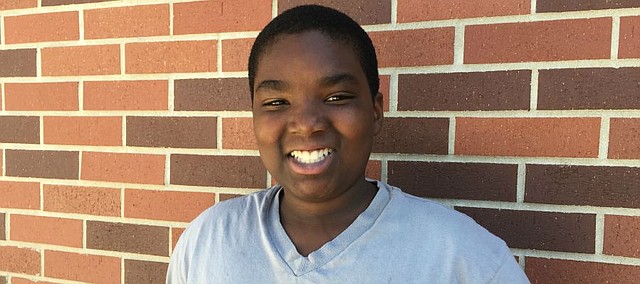 Name: Riley Rambo
Born: Kansas City, Missouri
Family: Riley's mother is Rueshunda Davis and his father is Roger Rambo. He has two older siblings, sister Rehani Davis and brother Howard Rambo.
Occupation: Student, going into fifth grade at Grace Christian Academy
Dream job: Riley said he has always dreamt about serving his community either as a police officer or in the military. His grandfather and uncle who share the same name of Richard Davis were in the military, as is another uncle of his, Tyrone Rambo.
"I've really been fascinated by what they do for us," Riley said.
Digging deeper: Riley is about to go where no fifth grader has gone before.
On Monday, July 27, he will sit behind the dais of the Shawnee City Council as a guest council member representing Ward IV. He will join the other council members as part of a new program Mayor Michelle Distler is starting for 3rd through 7th graders as a way to teach Shawnee youth about city government. Distler said she hopes that the program will also spark the next generation of leaders in the community.
Riley, in a way, spearheaded the program during a field trip visit to City Hall with his fourth grade class in the spring. His teacher, Janet Ellsworth, took the students to see how their government works and Riley expressed his interest in the city council.
"They told us about the meetings and I just decided I should go to one of the meetings," Riley said.
Instead of just going, Distler welcomed him on the board.
For the upcoming meeting, Riley will be expected to read the council's agenda packet and come prepared to cast votes on all of the agenda items, one of which will be the city budget for 2016. He hopes he gets a chance to bang the mayor's gavel as well.
"I do hope I get to do that," he laughed.
Riley said he's nervous but excited to go to the meeting. He said he is interested in seeing how the city makes important decisions but said he doesn't have any plans on going into politics.
Riley's mother, Rueshunda Davis, said Riley has also introduced her to the world of city politics and she will also be attending her first city council meeting.
"He's always been outgoing and vocal," Davis said. "So much that he's brought me out and introduced me to all of these things."