Java Jive opens in western Shawnee, offers much more than just coffee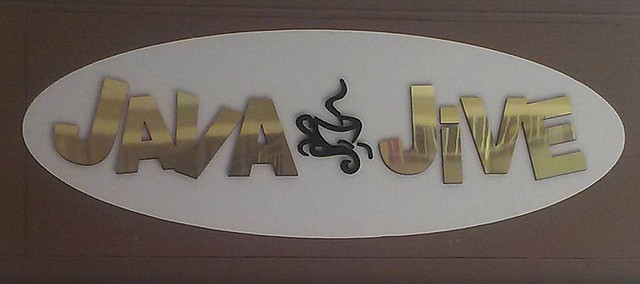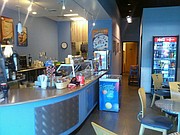 The name Java Jive might inspire a multitude of thoughts about coffee and espresso, but there's much more to this new Shawnee business.
Java Jive opened in June in the Woodsonia West shopping center near Johnson Drive and Kansas Highway 7. It replaces Scoops in the western Shawnee shopping center and many who walk into Java Jive that were familiar with Scoops will recognize the space. And that's why Java Jive's owner, Jamil Arshad, chose the location for his business.
Arshad said the space worked well with his concept and allowed him to expand his business to serve more than just coffee products. Arshad kept the ice cream bar and now serves 16 flavors of ice cream daily. Java Jive also serves Dippin' Dots ice cream as well as smoothies and shakes. Arshad has even added sandwhich items to the menu, including gyros.
Arshad said he has instilled his own requirements for quality in the restaurant. Most of the products used are kosher and organic and he uses organic fair-trade coffee.
"I try to serve what my kids and I would eat, that is my philosophy," Arshad said.
And with that philosophy, he also balances the need for affordable prices. Arshad says he has accomplished that and maintains some of the lowest prices in the area. A large cup of coffee at Java Jive costs $1.95 while a small costs $1.50.
Arshad's Shawnee location is technically the third Java Jive he has opened in Kansas. However, he will soon be closing down his location at the Great Mall of Great Plains in Olathe because of the closing of the mall.
Arshad himself lives in Olathe and said he never imagined the day the mall would close for good.
"I never had thought this could happen, the mall closing before the coffee shop," Arshad said.
He owns another location in the Westridge Mall in Topeka. In fact, the Shawnee location is Arshad's first venture outside of a mall. When he realized he needed to move his Olathe location, the owner of Woodsonia West talked him into looking at the former Scoops location and Arshad was sold.
He said it was perfect because of the location right off Kansas Highway 7, and because he wouldn't have costs associated with constructing a new interior for the business.
The move out of a mall environment has actually opened many doors for Arshad, who is excited to pursue new ideas in Shawnee.
For more information about Java Jive, visit their website or call 913-667-3070.