Gomer named Class 6A
KABC

Pitcher of the Year
Shawnee Mission Northwest senior Brandon Gomer added to his collection of postseason accolades this week as he was named Pitcher of the Year by the Kansas Association of Baseball Coaches.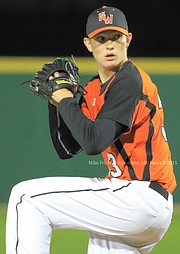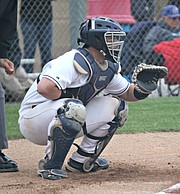 Gomer, who is headed to the University of Evansville, compiled a 9-1 record with a 0.23 earned run average and 75 strikeouts in 61 innings of work. Highlights of his season included a no-hitter against Olathe East and a two-hit shutout in the state quarterfinals against Wichita Northwest.
SM Northwest finished with a 19-6 overall record, won a share of the Sunflower League title and finished as the Class 6A runner-up.
Shawnee Mission East's Joey Wentz was named Class 6A Player of the Year, and Lawrence Free State's Mike Hill was named Coach of the Year. Shawnee Mission North senior Chase Redick was a first-team selection in the outfield.
Jaguars, Thunder honored
Mill Valley and St. James Academy each had two selections on the Class 5A all-state first team. Catcher Tyler Garrison and outfielder Zach Hanna represented the Jaguars.
Second baseman Noah Zych and outfielder Mitchell Zubradt represented the Thunder on the first team, and first baseman Derek Ripp was a second-team pick. Maranatha's Jace Burdette was a second-team selection at outfield in Class 2-1A.
---
Jon Poorman is the sports editor at The Dispatch. Follow him on Twitter at @JonPoorman for all of the latest community sports news.
More like this story