State's cigarette tax to affect local Shawnee businesses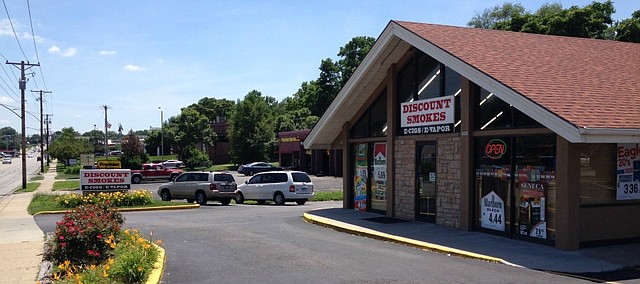 The implementation of an additional 50-cent tax on cigarettes on July 1 has Lucky Lakhani nervous for the future of his young business in Shawnee.
Lakhani opened Discount Smokes, 6020 Nieman Road, about six months ago and said business is finally picking up. That progress, he thinks, will change on July 1 when the taxes on a pack of cigarettes will jump to $1.29.
"Everybody is upset," Lakhani said, referring to both his customers and himself.
Lakhani said the steeper taxes will encourage more people to buy their cigarettes across the state line in Missouri, and Kansas businesses will suffer.
"I don't know what will happen to us," Lakhani said. "It's a question mark, a big one."
The state Legislature passed the tax measure after the longest session in history in June. Even with the marked hike of sales and cigarette taxes to balance its budget, Republican Gov. Sam Brownback said Tuesday that it's not a tax increase because his economic policies still will have the state's residents paying less in taxes than they did three years ago.
Brownback promised during a Statehouse news conference that the tax plan will raise $384 million during the fiscal year that begins July 1 and avert a deficit. The state's sales tax will rise to 6.5 percent from 6.15 percent, and the cigarette tax will jump by 50 cents a pack, to $1.29.
The governor said this year's tax increases must be viewed in light of aggressive personal income tax cuts enacted by the GOP-dominated Legislature at his urging in 2012 and 2013 to stimulate the economy. His aides distributed figures showing that those income tax cuts would be worth nearly $1 billion during the next fiscal year. Brownback said while some critics "would have you believe" the state is raising taxes, "that is not accurate."
Lawmakers expect the 50-cent per pack increase in cigarette taxes to raise $40.4 million dollars per year.
Lakhani would counter that it is definitely a tax increase for his customers and both he and his customers will be affected by it.
"Why always penalize the smokers?" Lakhani asked, adding that the change will "100 percent" affect his business.
In addition to the cigarette tax, the state will introduce a tax on e-cigarettes set to take effect in July 2016. The e-cigarette tax is expected to only bring in about $2 million per year, around half of one percent of the budget deficit.
For Steve Altman, the franchise owner of two Aqueous Vapor locations in Lee's Summit, Mo., and Lenexa, the e-cigarette tax will significantly raise the prices of his products. Altman's Lenexa location on College Boulevard opened last week.
He said that a 30 milliliter bottle of juice will cost his customers an additional $6 with the new tax at the Lenexa location. He said being on the border with Missouri is going to hurt a lot of local e-cigarette stores and stores throughout the rest of the state will, he thinks, lose business to online purchases.
"It's going to hurt," Altman said.
Altman, who lives in Olathe, said he was planning on opening another Aqueous Vapor location in Johnson County before the recent tax plan passed. Now, he said, he won't open any more doors in Kansas until the legislature changes the law.
More like this story