Distler, Pflumm advance in Shawnee mayoral primary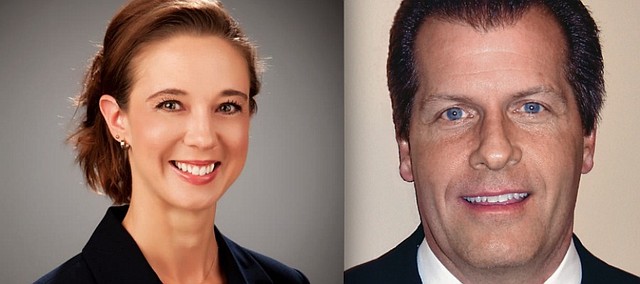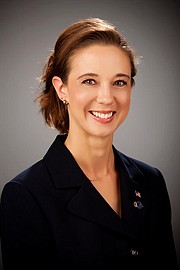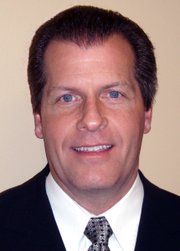 Shawnee — Michelle Distler and Dan Pflumm will advance to April's general election as candidates for Shawnee mayor.
Pflumm's 1,259 votes and Distler's 1,161 votes in Tuesday's primary election were enough to advance while candidates Jeff Vaught and John Segale tallied 965 and 764 respectively.
"I want to thank the citizens of Shawnee for voting," Pflumm said after watching the results with his family at Johnny's Tavern in Shawnee. "We worked really hard for this but we have to thank the people, they're the ones who decide this."
Distler, who has a chance of becoming Shawnee's first woman to be elected mayor, heard about the results after her nine-year-old daughter's Tae kwon do class.
"I think we were the last to know," Distler laughed. "I'm very humbled and appreciative to be selected by the people of Shawnee. I'd like to thank my family and my supporters for their hard work and encouragement in helping to successfully advance my message and the issues that I've long advocated for."
Both candidates said they will continue to push their messages as they continue to campaign for the seat of Mayor of Shawnee.
Pflumm said he will continue to push for responsible spending and redevelopment in the city while Distler said she will continue to work for open and collaborative government and responsible growth and development in the city.
"Collective input produces better results," Distler said.
Vaught did not return a call seeking comment Tuesday night but he did issue a statement on his campaign's Facebook page.
"First of all, I want to thank everyone who has worked so hard over the past few months on my campaign," Vaught wrote. "While the results are not what we'd hoped for, I know together, on this campaign, we have created real dialogue in our community."
Vaught is the sitting Ward III City Council member and will continue to serve in that role.
Segale, a former member of the Shawnee City Council and Johnson County Commission, issued a statement congratulating Pflumm and Distler and thanking the Shawnee voters.
"I am honored by the confidence of those who supported and voted for me," Segale said.
Total votes in this year's primary reached 4,149. That's just up from 3,425, or 8.5 percent of registered voters in Shawnee, in the 2012 primary.
The general election will be held Apr. 7. Advance voting begins by mail on Mar. 18 and in person at the Johnson County Election Office on Mar. 31. Advance voting for the General Election, both by mail and in person, closes at noon on April 6, 2015.