Candidate questionnaires: Ward 1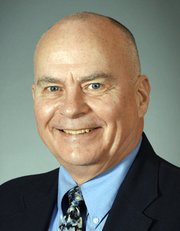 Name: Jim Neighbor
Age: 71
Occupation: Retired United Airlines Captain, 34 years. Shawnee City Council President, 2 years, Shawnee City Council 5 years
Lived in Shawnee: 41 years
Family: Wife Cindy, Married 45 years, grown children, Kim-Shawnee, Samantha-Lawrence, Jamie-Amsterdam and Justin-Shawnee, and four grandsons
Previous political experience: Ward 1 Precinct 2 Committeeman, 4 terms, Shawnee City Council 2010 to present
Other Community Service: Old Mission Methodist Church, Abdallah Shrine, NE Kansas Garden Railroad Club, Shawnee Chamber of Commerce, Shawnee Rotary Club, Shawnee German Club, Shawnee Citizen Police Academy 2011, Shawnee Chamber of Commerce Leadership Tomorrow Class of 2010
Campaign Web Site: jimneighbor.org
Questions: Why are you running for a seat on the Shawnee City Council?
Cindy and I have experienced over the last 41 years what a wonderful place Shawnee is to Live. With my 34 year Airline Career flying for United Airlines, I was gone from home, a lot, on the average of 135 nights a year. After retirement I have had more time at home, and decided that I wanted to reinvest that time to give back to Shawnee for all the wonderful things Shawnee had given our Family over the Years. I ran for Council in Spring 2010, lost. Was appointed to a vacancy in 2010, elected in in 2012. With my 5 years on Council, last 2 as Council President, I've become even more aware of the complexities of the all challenges of governing a vibrant growing City of 65,000, providing quality reliable city services, as well as the ever present requirement of maintaining a strategic long term vision for what is best for Shawnee's future. I feel that my background as an Airline Captain where I dealt with new challenges and situations on a minute to minute/daily basis has prepared me well for being a Shawnee Councilman.
What special qualifications do you bring to this office?
I graduated from Shawnee Mission North High School in 1961, BA from University of Kansas 1965, Medic- Missouri Air National Guard 1967-1973, Pilot United Airlines 1969-2003, Captain UAL 1989-2003. Through out my 34 year airline career I underwent continuous training to develop people skills, problem recognition, and problem resolution in a competent yet expeditious manner to achieve the best and safest possible outcome. This skill set has served me well on council.. There is always a new challenge, or existing issue to be analyzed and solved. Note, it's easier sitting on the ground without the time constraint that the fuel gauge always presented, That being said, this experience taught me to analyze, focus in the root of the problem and to achieve a solution in a diligent, yet prompt manner.
What are the three most important issues facing the city and how would you address them?
A complex, multifaceted issue and answer. I believe that aging infrastructure is Shawnee's most pressing problem, and all cities in fact. We addressed a large portion of this issue when the voters passed the Parks, Pipes, and Pavement initiatives last Fall. It is important to use the funds, with those of the impact fee to leverage revenues to obtain the most bang for our buck. Having a AA1 Credit Rating, and 40+% revenue reserves are a great help with this leveraging and grant writing. Essential to stabilizing the infrastructure issue is the continuing need to diversify the tax base with aggressive efforts on Economic Development. Our commercial real estate tax base is only 24%, with a goal of 30+%. This puts pressure on our residential property tax base. Through judicial use of our Economic Development tools, we need to increase the Commercial side to the 30%+ goal to even out the revenue peaks and valleys as the City valuation varies over the years. These issues are intertwined , but critically important to create a dependable revenue stream to give Shawnee the ability to continue to provide quality city services, and provide the basis for future growth in a strategically prudent manner.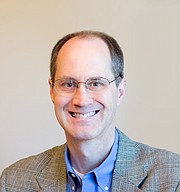 Name: Ben Terrill
Age: 57
Occupation: Semi-retired; self-employed Asset & Property Manager
Family: Wife, Sally; 4 grown children
Years lived in Shawnee: One (since March 12, 2014)
Previous political experience: Elected Republican Precinct Committee Man for Ward 1, Precinct 1 on August 5, 2014; volunteer on several state campaigns including Rep. Lance Kinzer, 2010 and 2012, Beverly Gossage for Insurance Commissioner, 2014, Rep. Charles Macheers, 2012 and 2014, and Rep. John Rubin, 2014.
Other community experience: Approximately two years as a member of the Safety Council for the City of Lenexa; about two years on the Site Council for Oak Park Elementary School (SMSD); over a decade as a youth sports coach, including service as a League Commissioner and a League Board Member; 2011 Graduate of Citizens Police Academy, City of Lenexa.
Campaign website: www.benterrill.net
Questions: Why are you running for a seat on the Shawnee City Council?
I love Shawnee, and I want to contribute my time and talents to the benefit of the city. Shawnee is the city my wife and I have chosen to make our home for the long term; so what benefits Shawnee will also benefit us.
What special qualifications would you bring to this office?

I have 32 years of experience in a blend of fields that should help me serve with skill on the city council. These fields are Business Development, Human Resource Management, and Insurance. The specific skills I developed in these fields are detailed here, as well as on my public LinkedIn profile: Business Development, managing growth opportunities for a large, Kansas City based company; Human Resource Management, employee relations, recruitment, retention, and dispute resolution; and Insurance, injury claims adjustment, risk assessment, and policy service.
What are the three most important issues facing the city and how would you address them?
How to provide and pay for essential city services without over taxing residents. From what I can tell, we have superior city department heads and staff. How are we going to keep them, develop them, and deploy them to do all we rely on them to do with aging infrastructure in the northeast and new infrastructure needs in the western parts of the Ward especially when the vast majority of our revenues come from taxes on private residents? The answer is that we cannot without continually increasing taxes or hoping that residential property values continue to rise. I will work to broaden our tax base to a larger percentage of commercial businesses who can share the burden with our residents.

What will Shawnee look like in 10 years or so? We do not currently have a working strategic plan for our city. This creates a situation where the council, which should be the policy-making body for the city, gets into unnecessary arguments and then must make knee-jerk decisions. I would work to get a usable and cogent plan put together with input from all stakeholders—council, staff, citizens, and business. Then we will have the benefits of its inspiration as well as its practical use as a decision tool.

Rise to our potential. Shawnee is the third largest city in Johnson County and the second oldest city in Kansas; yet we don't seem to be capitalizing on these and other assets that are unique to Shawnee. As part of the strategic planning work highlighted above, we should take these assets into consideration so we can make the most of what and who we are.