Mill Valley baseball team splits with Turner
The Mill Valley baseball team split a Kaw Valley League doubleheader against Turner on Thursday evening, losing 5-2 before winning 15-6.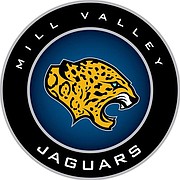 The Jaguars were led in Game 1 by pitcher Shae Stephens, who allowed six hits in six innings of work while giving up just two earned runs. He struck out seven batters and walked two.
Tyler Grauer led the charge at the plate, finishing 2-for-3 with a double and an RBI. Tyler Garrison also hit a double for the Jaguars.
Corey Cowan pitched a complete game for Turner, allowing six hits without giving up an earned run. He struck out 10 batters without issuing a walk.
The Jaguars responded well in Game 2, putting up seven runs in the first three innings and six more in the fifth on their way to a convincing win.
Grauer was a force at the plate once again, finishing 2-for-5 with a home run and three runs batted in. Zach Hanna was also a key contributor, finishing 3-for-4 with a pair of doubles and three runs batted in.
Brady Garrison and Brenden Shutt each knocked in two runs, and A.J. Knight, Tyler Garrison and Clay McGraw also recorded RBI.
Luke Rachwal went four innings on the mound for Mill Valley, allowing six hits and four earned runs. He struck out five batters and walked two. Grauer finished out the final three innings, allowing one hit and one earned run. He struck out four batters and walked one.
The Jaguars will be back in action at 4 p.m. Tuesday as they play host to Bishop Ward.
---
Jon Poorman is the sports editor at The Dispatch. Follow him on Twitter at @JonPoorman for all of the latest community sports news.