Teacher Feature: Lindsey Constance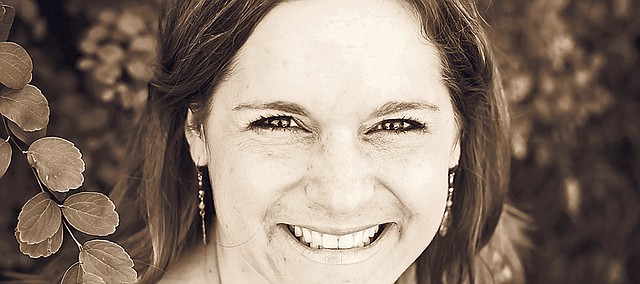 Age: 34
Educational degrees: Constance received both her bachelor's and master's degrees from Kansas University. She is currently pursuing a doctorate in educational leadership and policy studies at KU.
Teaching for: 11 years
Schools taught at: School of Science and Conservation in California from 2004-2005; Nike Intermediate School in Gardner from 2005-2007; Westridge Middle School in the Shawnee Mission school district from 2007-2008; Bluejacket-Flint from 2008-present.
• Why did you want to be a teacher?
I love learning new things and inspiring others to be their very best selves. Teaching is such a rewarding career because I can make a difference in ways that I will never fully know.
• What are your proudest accomplishments as a teacher?
Having the honor of traveling to Washington, D.C. in 2014 to meet President Obama and receive the Presidential Award for Excellence in Math and Science Teaching was a huge accomplishment and helped me to see how much I hope to influence education in STEM for students. This past year I coached my students to create science experiments for the Greater Kansas City Science Fair, and I was blown away by their success. We entered 17 projects into the fair and 9 students won major awards.
• What advice would you give a student considering education as a career?
It's a lot of work, and often teachers don't receive many thanks for what they do. Focus on the small victories and know that you ARE making a difference, whether you see it today or 20 years from now. Also focus on building relationships with students. If you are able to connect with them on a personal level and they know that you care, they will work hard and achieve great things.
• Who has been your biggest inspiration?
My parents were an inspiration for me. Both of them worked very hard to overcome hurdles and put themselves through college and create very successful careers as a result. I use them as an example of how much people can achieve with determination and perseverance.