Power restored to 800 Shawnee customers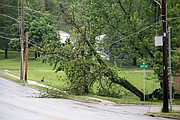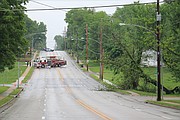 Kansas City Power & Light says they have restored power to approximately 800 customers along Nieman Road.
A police officer at the scene said that a tree fell onto the power lines, knocking out power to much of the neighborhood.
The outage and downed lines were reported to Shawnee police and firefighters around 6:15 Friday morning. All lanes of Nieman Road were blocked between 70th Terrace and 72nd Terrace until about 8:15 a.m.
KCP&L arrived just before 8 a.m. to begin working on restoring power.
The city of Shawnee posted on Twitter that the southbound lanes of Nieman reopened shortly after 8 a.m.
"There may still be some partial lane blockages on this portion of Nieman Road throughout the day as KCPL does repair work," the city tweeted.
Power was restored and all lanes were open by just after 9 a.m. Friday.