Mill Valley girls soccer crushes
KC

Christian
The Mill Valley girls soccer team cruised to a convincing 10-0 non-league victory over Kansas City Christian on Thursday at home.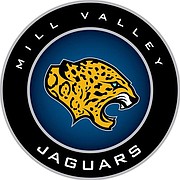 Sophomore Haley Freeman scored three goals and assisted on the other two to lead the way for the Lady Jaguars.
Emma Wetzel added two goals and an assist, and Cori Carver, Sydney Hookstra, Sara Hopkins, Kacie Kinley and Emily Munyer all scored goals as well.
Carver, Wetzel, Adde Hinkle and Paige Lewis each contributed an assist.
The Lady Jaguars will be back in action at 6 p.m. Monday as they take on Blue Valley Southwest.
---
Jon Poorman is the sports editor at The Dispatch. Follow him on Twitter at @JonPoorman for all of the latest community sports news.
More like this story