Mill Valley boys win eighth straight
KVL

track title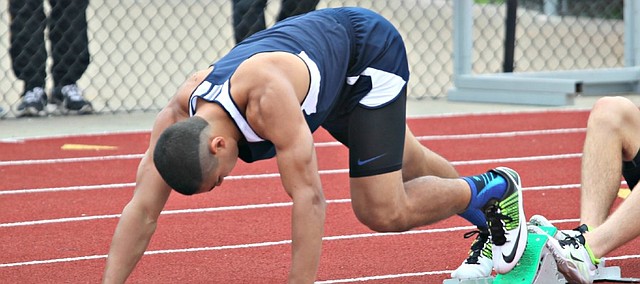 The Mill Valley boys track and field team captured an eighth straight Kaw Valley League championship on Wednesday evening at Basehor-Linwood High School, outscoring the rest of the competition by nearly 100 points.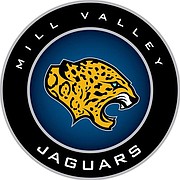 The Jaguars finished with a total of 185.5, easily defeating runner-up Turner (89) and third-place finisher Tonganoxie (82). Piper (69), Lansing (58), Basehor-Linwood (54.5), Bonner Springs (49) and Bishop Ward (21) rounded out the rest of the field.
Mill Valley posted seven individual league championships with Kurtis Loevenstein in the 800- and 1,600-meter runs (1:57.97, 4:39.85), Cody Deas in the 110- and 300-meter hurdles (15.61, 40.77), Garrett Fields in the 3,200-meter run (10:29.97), Colton Bray in the pole vault (13-06.00) and Deric Stephenson in the javelin (167-10).
The Jaguars' 4x800-meter relay team of Fields, Loevenstein, Derek Meeks and Drew Nelson also took first with a time of 8:22.57.
Meeks captured a pair of second-place finishes in the 800- and 1,600-meter runs (1:59.08, 4:40.36), and teammate Jakob Coacher took second in the 3,200-meter run (10:35.37). Cooper Hutteger and Hersimaran Aujla took second in the pole vault (12-00.00) and javelin (148-06), respectively.
The Jaguars' 4x100-meter relay team of Chase Squires Midyett, Andrew Hicks, Christian Jegen and Cole Morris took second with a time of 43.80.
Third-place finishers for Mill Valley included Teddy Gillespie in the 1,600-meter run (4:44.44) and Conner Kaifes in the shot put (43-03.25). The Jaguars' 4x400-meter relay team of Loevenstein, Deas, Nelson and Kyal Long also took third with a time of 3:30.46.
Tai Nguyen placed fourth in the 100- and 200-meter dash events (11.62, 23.55), and Long finished fourth in the 400-meter dash (52.89). Gillespie took fourth in the 800-meter run (2:07.33), and Sebastian Peterson finished fourth in the 300-meter hurdles (43.98). Jordan Fullerton took fourth in the pole vault (10-06.00).
Fifth-place finishers for Mill Valley included Andrew Hicks in the 100-meter dash (11.69), Cole Morris in the 200-meter dash (23.59), Callahan Eckardt in the 3,200-meter run (10:45.26) and Colby Sirivongxay in the triple jump (40-07.00).
Seventh-place finishers included Christian Jegen in the 200-meter dash (23.72) and triple jump (40-05.50), Ethan Ahrenholtz in the high jump (5-08.00) and Cole Ivey in the javelin (134-04).
---
Jon Poorman is the sports editor at The Dispatch. Follow him on Twitter at @JonPoorman for all of the latest community sports news.