De Soto falls to Ottawa in regional championship
The De Soto baseball team saw its season come to a close with a 2-0 loss to Frontier League rival Ottawa in the Class 4A- Division I regional championship game on Monday evening.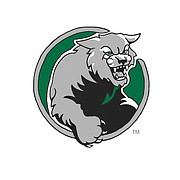 The Wildcats mustered just two hits against Ottawa pitcher Sam Carver, who earned the complete-game shutout on the mound. De Soto pitcher Nathan also threw a complete game, allowing seven hits and two earned runs.
De Soto advanced to the title game with a 4-3 victory over Baldwin earlier in the day. The Wildcats trailed 3-1 entering the seventh inning, but scored three in the bottom of the frame to claim the victory.
Jakob Shields and Jared Drake led De Soto with three hits apiece, and Shields, Drake, Greyson Jenista all recorded RBI. Cooper Lee pitched 4 ⅓ innings, allowing five hits and one earned run. He struck out three batters and walked five.
De Soto, which was the defending Class 4A-I state champion, finished its season with a 13-8 overall record.
---
Jon Poorman is the sports editor at The Dispatch. Follow him on Twitter at @JonPoorman for all of the latest community sports news.