Errors doom Maranatha in regional championship
The Maranatha Christian Academy baseball team saw its season come to a close with a 9-6 loss to Heritage Christian Academy in the Class 2A regional championship game at Mid-America Sports Park on Tuesday evening.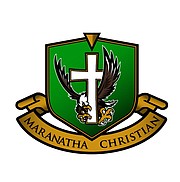 Eight errors proved to be costly for the Eagles (15-4) as only three of Heritage's nine runs were earned. MCA senior pitcher Jace Burdette went 4 ⅔ innings on the mound, allowing nine hits while striking out six batters and walking four.
Dillon Whitney led the Eagles at the plate, finishing 3-for-4 with a pair of RBI. Burdette went 2-for-4, including a home run, and Brady West hit a three-run double.
Maranatha started the day with a 10-5 victory over Kansas City Christian. Seth Throckmorton pitched five innings, allowing three hits and three earned runs. He struck out six batters and walked three.
Burdette finished 3-for-4 with a pair of doubles and an RBI, and David Peck went 2-for-3 with two RBI. Max Flint and West each had two-hit games, and Whitney, West, Sam Welch and Connor Heller all knocked in runs.
---
Jon Poorman is the sports editor at The Dispatch. Follow him on Twitter at @JonPoorman for all of the latest community sports news.
More like this story