Teacher Feature: Anna Sahadeo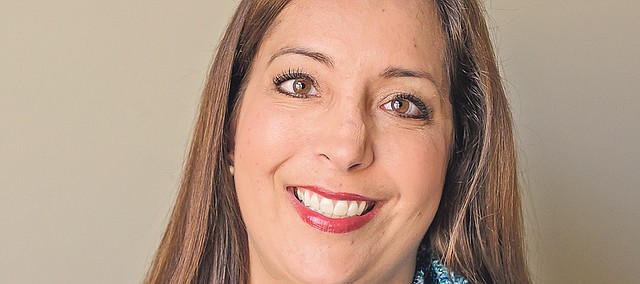 Age: 36
Educational degrees: Sahadeo earned her Bachelor of Science in elementary education and her Master of Science in special education from Kansas University.
Teaching for: 13 years
Schools taught at: Riverview, Clear Creek and Prairie Ridge Elementary schools in the De Soto school district; Lillian Schumacher Elementary in Liberty, Mo.
• Why did you want to be a teacher?
Since I was a little girl I have wanted to be a teacher. My parents have pictures of me "teaching" my younger sister while she was fast asleep. I am a third generation teacher, so it's in my blood. My parents, both former teachers, actually met while teaching for the same district. There is no other career that would make me as happy, nor give me as much satisfaction, as teaching.
• What are your proudest accomplishments as a teacher?
In March I was honored to be named as the De Soto Elementary Teacher of the Year. But, it's the little things that happen around me each day that make me proud. I love seeing my students get excited as they learn and apply their new knowledge. And I appreciate getting emails from parents saying how pleased they are with their child's academic and social growth. It's the hugs and smiles and little notes from my kids that make everything I do worthwhile.
• What advice would you give a student considering education as a career?
The best advice I could give to a future teacher is to stick with teaching. Each year brings a new group of students, parents and curriculum. These changes are fast-paced and can be stressful. But seeing a child's face light up when they finally "get it" is the biggest rush. That single moment makes all the meetings, changes in teaching practices, behavior issues and everything else seem unimportant.
• Who has been your biggest inspiration?
I am unable to name just one person who has been my biggest inspiration. Over the years, and at many schools, I have been very lucky to have been surrounded by fabulous teammates and administration. From each of these people I have learned so much — technology, parent communication, working with students who need extra academic support, differentiation and much more. I am forever indebted to those who continue to teach me.