Downtown bar 32 Below closes its doors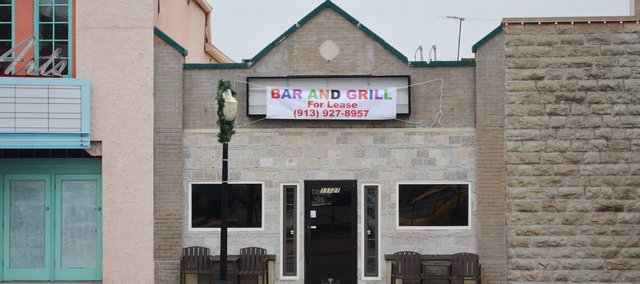 The bar 32 Below in downtown Shawnee has been sold and closed it's doors in early October.
32 Below's owner John Peterson said the bar had been sold to an undisclosed buyer in September. Peterson has been the owner of the bar for about a year and a half and has plans to reopen the bar somewhere else in Shawnee.
Peterson said the bar had "great clientele" and that the name 32 Below is now "part of Shawnee." He said he is looking for a space with more available parking and is considering several spaces around Shawnee, including near the intersection of Quivira Road and Johnson Drive and 75th Street and Nieman Road.
Allen Turner owns the location at 11121 Johnson Drive directly across from city hall and said there are no set plans for a new tenant. Turner, who founded Turner Ceramic Tile in Bonner Springs, has been leasing the space to numerous bars for a couple decades.
Before becoming 32 Below, it was the Penny Droppers Saloon & Grill, named after it's unique floor made with 315,000 pennies. The tenant before that was Mucked Bar, and before that were bars Regal Beagle and Court of Appeals.
Turner purchased the building, which adjoins the old Aztec Theatre space, from the family of Bill Holder, who for years ran a neighborhood tavern called Bill & Beth's Place there. Turner's mother ran the tavern from 1987 until 1992. And Turner last ran it himself from 1992 to 1994, when it was called TNT Bar.
More like this story