No. 1 Mill Valley advances to 5A state semifinals
The Mill Valley football team advanced to the Class 5A state semifinals for the first time in school history on Friday evening, thumping Pittsburg 56-21 on the road in the sectional playoffs.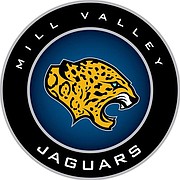 The No. 1 state-ranked Jaguars (10-1) will now take on No. 4 St. Thomas Aquinas (9-2) for the right to advance to the state championship game.
The contest, which will be played at 7 p.m. on Friday at Mill Valley High School, will be a Week 1 rematch. The Jaguars won their season-opener against the Saints, 38-20.
Against Pittsburg, all-purpose threat Christian Jegen was the catalyst, scoring seven total touchdowns. The senior rushed for 118 yards and four touchdowns and added another 134 yards and three touchdowns receiving.
Quarterback Logan Koch completed 11 for 14 passes for 149 yards and three touchdowns, and wide receiver Luke Krull caught eight passes for 52 yards and a touchdown.
Backup signal-caller Brody Flaming was effective in relief of Koch, completing 10 of 12 passes for 65 yards and a touchdown.
---
Jon Poorman is the sports editor at The Dispatch. Follow him on Twitter at @JonPoorman for all of the latest community sports news.
More like this story