Shawnee hires Doug Whitacre as new Public Works Director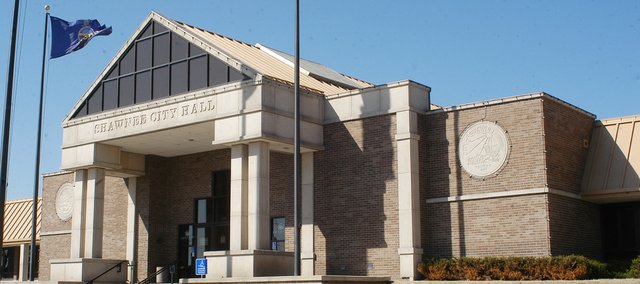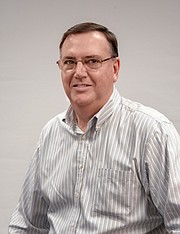 Shawnee City Manager Carol Gonzales has hired Doug Whitacre, current public works director for the city of Topeka, as the city's new public works director.
Whitacre will begin his new role with Shawnee on December 7 and he said he is excited about the prospect of running the city's public works department.
"Shawnee is a unique and great city that is very well run," Whitacre said. "I'm looking forward to joining the organization."
Whitacre has a long career of managing large-scale projects in both the public and private sector. Before becoming the public works director in Topeka in 2013, he served as the public works director in McPherson and worked in a variety of roles in fleet, facility, and construction management at Embarq/Sprint for over 20 years.
Whitacre said that there are a lot of similarities between his role in Topeka and the role he will play in Shawnee. Both cities, he said, have aging infrastructures and both cities have established special taxes for street maintenance.
"Doug's skills as a strategic thinker in addition to his established record as a team player are an excellent fit for our organization," Gonzales said. "Additionally, he has proven to be a good steward of public and private assets, which is something that we value in Shawnee and will need to continue to do in order to move our community in a positive direction."
Whitacre replaces Ron Freyermuth, who retired from the city of Shawnee last March after serving as Public Works Director for 30 years. The city received 34 applications for the public works director position after advertising it in August.
After Freyermuth's retirement, Gonzales has said the city would evaluate the entire public works department to look for ways to increase efficiency. City staff spent months researching other organizations and met with a group of over 40 employees to brainstorm ideas on various combinations of programs and practices in the city. That review, Gonzales said, produced three changes to the city's internal operations.
One is that the Codes Division will now be part of the Planning Department in an effort to streamline services. Gonzales said that much of the work done by the two departments overlaps, and the change will provide greater efficiencies and will allow for the opportunity for more focused lines of communication.
Another change will be an increased investment in neighborhood services and neighborhood revitalization. Gonzales said the Planning Department will expand their responsibility of developing and managing a comprehensive focus on this area, which will include and cross many departments. The Code Enforcement Division will play a critical role in this focus, Gonzales said, and having the Codes Department in the same department with the Planning Department will enhance this program.
The third change will be that the responsibility for the long term and annual Street Maintenance Program has been moved to Public Works. Under this shift, the Public Works department, under the leadership of Whitacre, will develop, implement and monitor the comprehensive street maintenance program, including the annual Mill and Overlay program, street maintenance contracts and provide support to the Street Maintenance Division as needed.
Whitacre holds a bachelor's degree in civil engineering from the University of Dayton. His salary will be $124,423. Whitacre already owns a home just south of Shawnee in Lenexa where he will live with his wife, Karen. The two have two grown children who also live in the Kansas City area along with one grandchild.