Face to Face: Francisco Litardo of Central Baptist Theological Seminary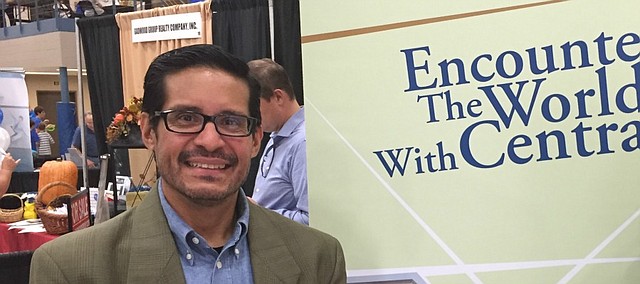 Name: Francisco Litardo
Born: Ecuador
Family: Wife, Tonya, and three daughters. They also have a dog named Rudy.
Occupation: Social Media and Community Director for Central Baptist Theological Seminary
Dream job as a child: Litardo wanted to be a radio announcer like his father in Ecuador.
"I remember seeing all of the wire, the big microphones, everything, and I loved it," Litardo said. "I couldn't think of anything else I wanted to do."
Digging deeper: Litardo does a lot of community outreach around Shawnee and the Kansas City area for Central Baptist Theological Seminary, 6601 Monticello Road, and recently the seminary held a summit for people interested in theological studies through it's Economics of Ministry program. The summit was the first of its kind held by the seminary after starting the program about two years ago.
The summit, funded by a grant from the Lily Foundation, welcomed more than 100 pastors, students, lay leaders, denominational executives and seminary staff as they discussed and advised people on a question that is affecting all denominations of churches. Can ministers and churches afford each other?
As Litardo describes, many people interested or called to any area of theological study face large economic hurdles as they try to achieve their goals. That includes student debt as they take out loans to pursue masters degrees at seminaries and other institutions. That, combined with the fact that churches can't afford to pay ministers high salaries, puts many new ministers and pastors in economic binds.
"Churches can't afford to pay a CEO salary even though that's really what a pastor is," Litardo said that is part due to declining numbers of church goers, no matter the denomination.
Litardo said the reality of becoming a minister or pastor in today's world requires people to be bi-vocational and serve as a minister in addition to a full or part-time job.
"That's the future of ministering in churches and people need to be equipped to enter this world," Litardo said.
Litardo gets to use his passion for communication that he has had since he was a child to spread this message and others for the seminary, which is headquartered in Shawnee. The seminary also has campuses in Nashville, Tenn., and Milwaukee, Wisc.
More like this story