Teacher Feature: Anna Huff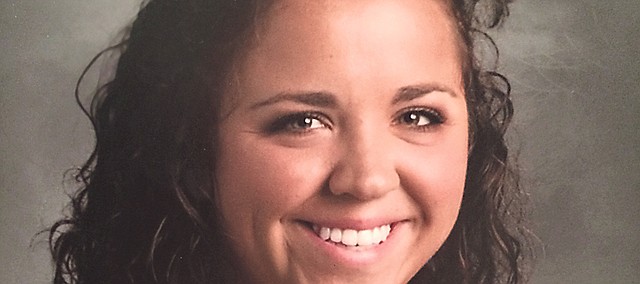 Age: 26
Education: Huff received both her bachelor's and master's degrees from MidAmerica Nazarene University.
Years teaching: Huff is starting her fifth year of teaching.
Schools taught at: Huff spent her first year teaching fifth grade in Gardner at Wheatridge Middle School. She moved to Belmont Elementary the following year.
Why did you want to be a teacher?
Because I had so many teachers who cared and loved me growing up — especially through some really rough times in my childhood. I was called to teaching, I felt, to teach my kids more than just reading, writing and arithmetic, but how to become individuals who would go on in their life and feel that they could achieve anything they set their mind to.
What are your proudest accomplishments as a teacher?
My proudest moments are always when my students "get it" or when you see a struggling student shine and flourish. It reminds me why I chose teaching as a career.
What advice would you give a student considering education as a career?
No matter what educational avenue you choose to take, keep an open mind and always strive to keep learning. Learn from your coworkers, your teachers and your students. I never knew how much I didn't know until I started my career teaching. I am learning everyday from the teachers and friends who inspire me to inspire my kids.
Who has been your biggest inspiration?​
It's so hard to nail that title down to one person, because I feel inspired by so many people in my life. But I have a cousin who is more like a sister. She's not a teacher, but she's been inspiring me to chase after my dreams since I can remember. I know it's because of a lot of wisdom she spoke into me that I've never felt like there wasn't anything I couldn't achieve. I just want to pass that inspiration along.
More like this story