Teacher Feature: Erica Minton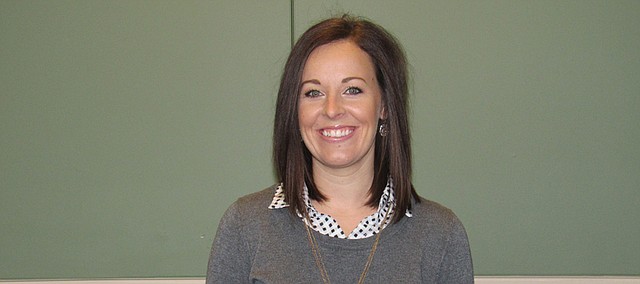 Erica Minton is a fifth grade teacher at Prairie Ridge Elementary.
Age: 32
Educational degrees: bachelor's in Elementary Education from Kansas State University; master's in Educational Technology from Pittsburg State University
Teaching for: 10 years
Schools taught at: All 10 years at Prairie Ridge Elementary!
Why did you want to be a teacher?
I have always loved school, learning, and kids! I loved my teachers growing up and think that all of my positive experiences in school led me to becoming a teacher.
What are your proudest accomplishments as a teacher?
I love seeing and hearing about former students who are growing up and thriving! I got a note from a former student's mom when her daughter graduated high school and it just made my day. It's a great feeling when you feel like you've made enough of an impact on someone that they remember you from fifth grade.
What is a fun or unique project or lesson you have had in class recently?
With the success of the Kansas City Royals we've been able to do some really fun projects to celebrate the excitement with the kids! Last year on opening day we decided to have a whole Baseball Themed day in the fifth grade. We studied some poems about baseball, listened to Lou Gehrig's famous farewell speech, analyzed ticket sales and average attendance for MLB games, and ended the day with some baseball trivia.
What makes your school great?
What makes our school great are the people! The staff, students and their families make Prairie Ridge a really fun and supportive place to work! I really love the fifth grade teachers I work with and everyone in our building; we have a lot of fun at the Ridge!
More like this story